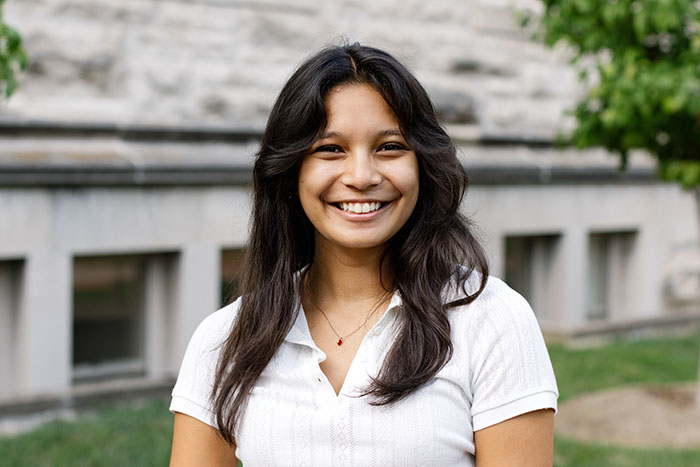 Ana Mercado
Pronouns:

she/her/hers
Major: Cinema and Media Studies
Graduation Year: 2024
Hometown: Carmel, IN
Contact Information
Biography
Ana Mercado is a fourth-year student at Indiana University studying Cinema and Studies (with concentrations in Screenwriting, Editing & Post-Production, and Narrative Filmmaking) with minors in Theater and History. She's the President of the Boy in the Bubble sketch comedy group, Technical Director for the University Players theater group, and in the Sigma Delta Tau sorority. She also has performed stand-up at the local comedy club The Comedy Attic.
She has worked with Pigasus Pictures, The Raft Genre, IUSTV, and Maximus Prime Productions on television and film productions. She hopes to work in comedy screenwriting one day, but also enjoys working on film/television sets!
Feel free to email her with any questions. Otherwise, she hopes you have a great day!