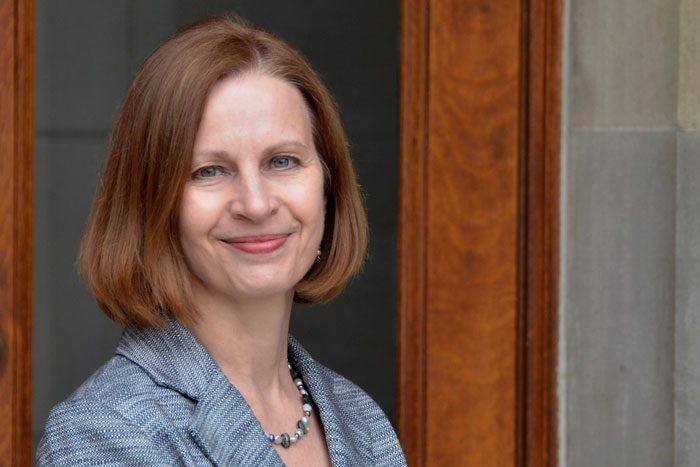 Anne Kibbler
Director of Communications and Media Relations
Contact Information
Biography
Anne Kibbler has worked for more than 30 years as a newspaper reporter, magazine editor and freelance writer. She has a master's degree from IU Journalism and an undergraduate degree in German and Russian from the University of Sheffield in England. At The Media School, she directs internal and external communications, marketing and media relations. She also is the editor of Indiana Environmental Reporter, funded through the school and IU's Environmental Resilience Institute.
Kibbler began her journalism career as a copy editor and writer for the Olympic Review, the journal of the International Olympic Committee in Lausanne, Switzerland. As a newspaper reporter, she covered health, social services, education and the environment for The Herald-Times in Bloomington. For five years, she was managing editor of Indiana Alumni magazine. She also served as managing editor for the alumni magazines of the College of Arts and Sciences and the School of Library and Information Science at IU, and she has written freelance articles for a variety of publications. She was the editor of Newswire, IU Journalism's former alumni magazine, and has served as an adjunct instructor in reporting and writing classes.
She has won numerous awards from the Indiana chapter for the Society of Professional Journalists, the Hoosier State Press Association, and the Indiana Associated Press Managing Editors. She received the Indiana Mental Health Association's Paul Messplay Print Media Award for outstanding coverage of mental health issues and the Indiana State Teachers Association's School Bell Award for excellence in educational reporting.