Take a virtual tour of Franklin Hall
Welcome to Franklin Hall, the home of IU's Media School.
We begin outside the main entrance of Franklin Hall.
Franklin Hall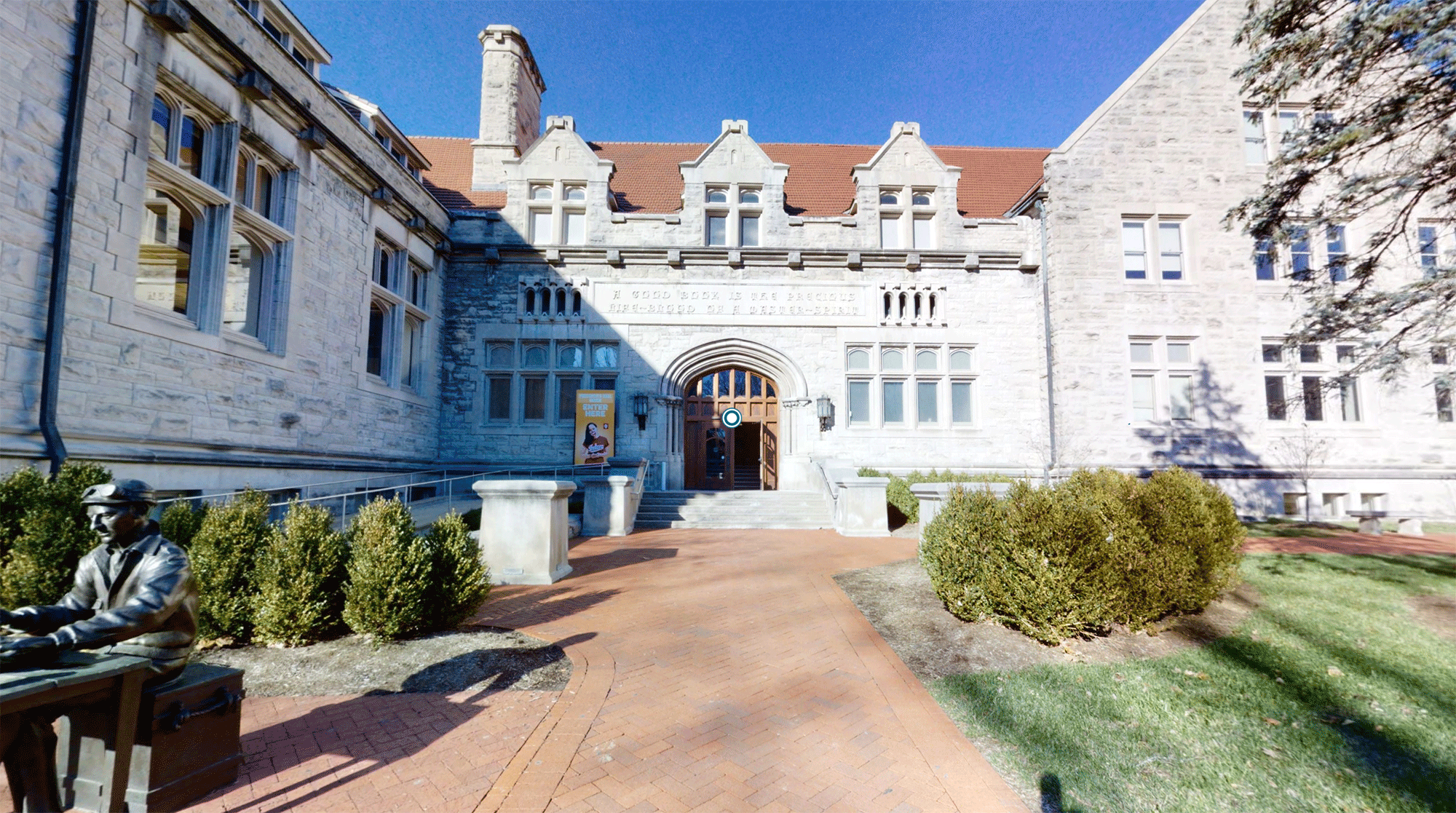 Ernie Pyle statue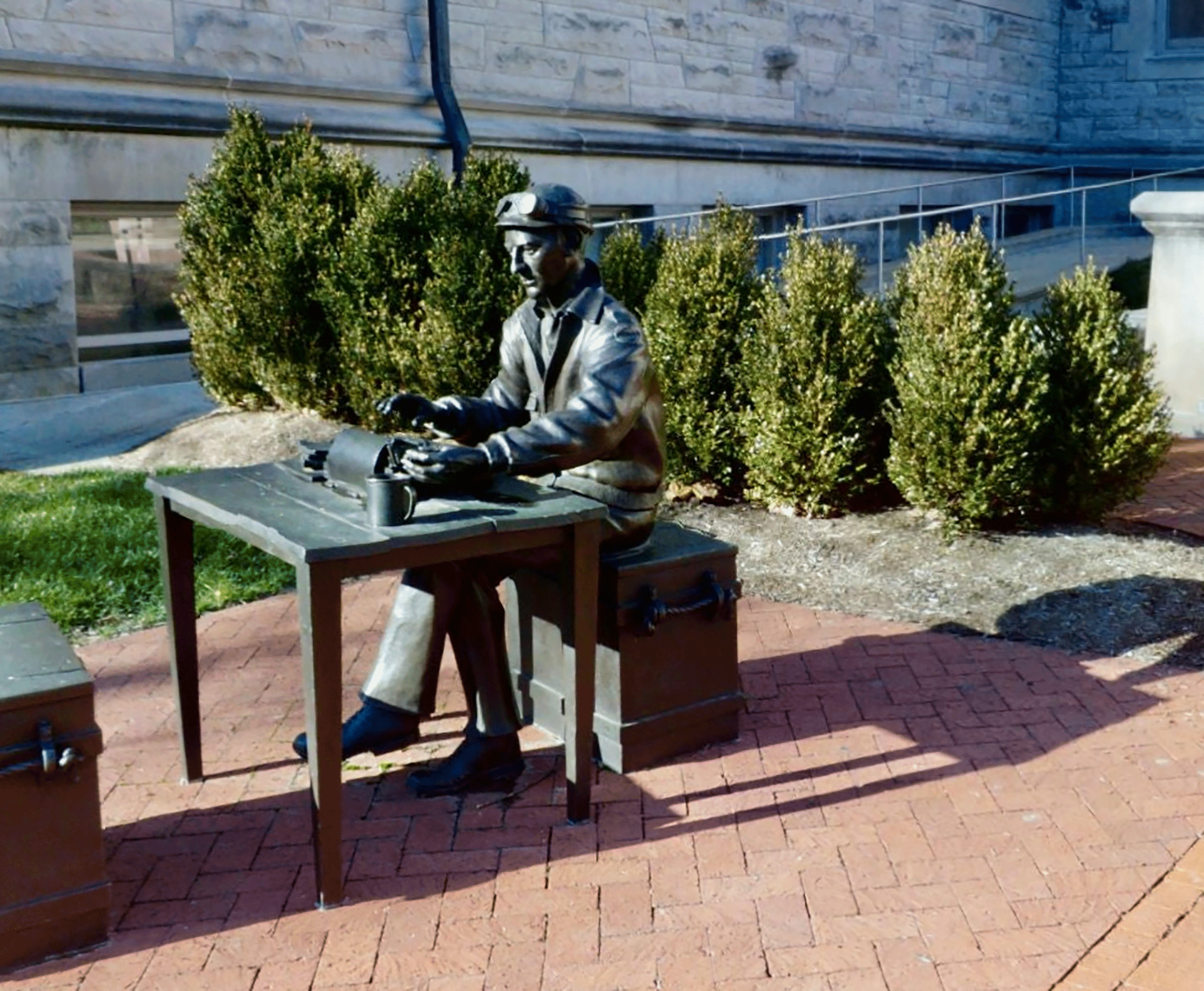 We enter Franklin Hall on the ground floor.
Commons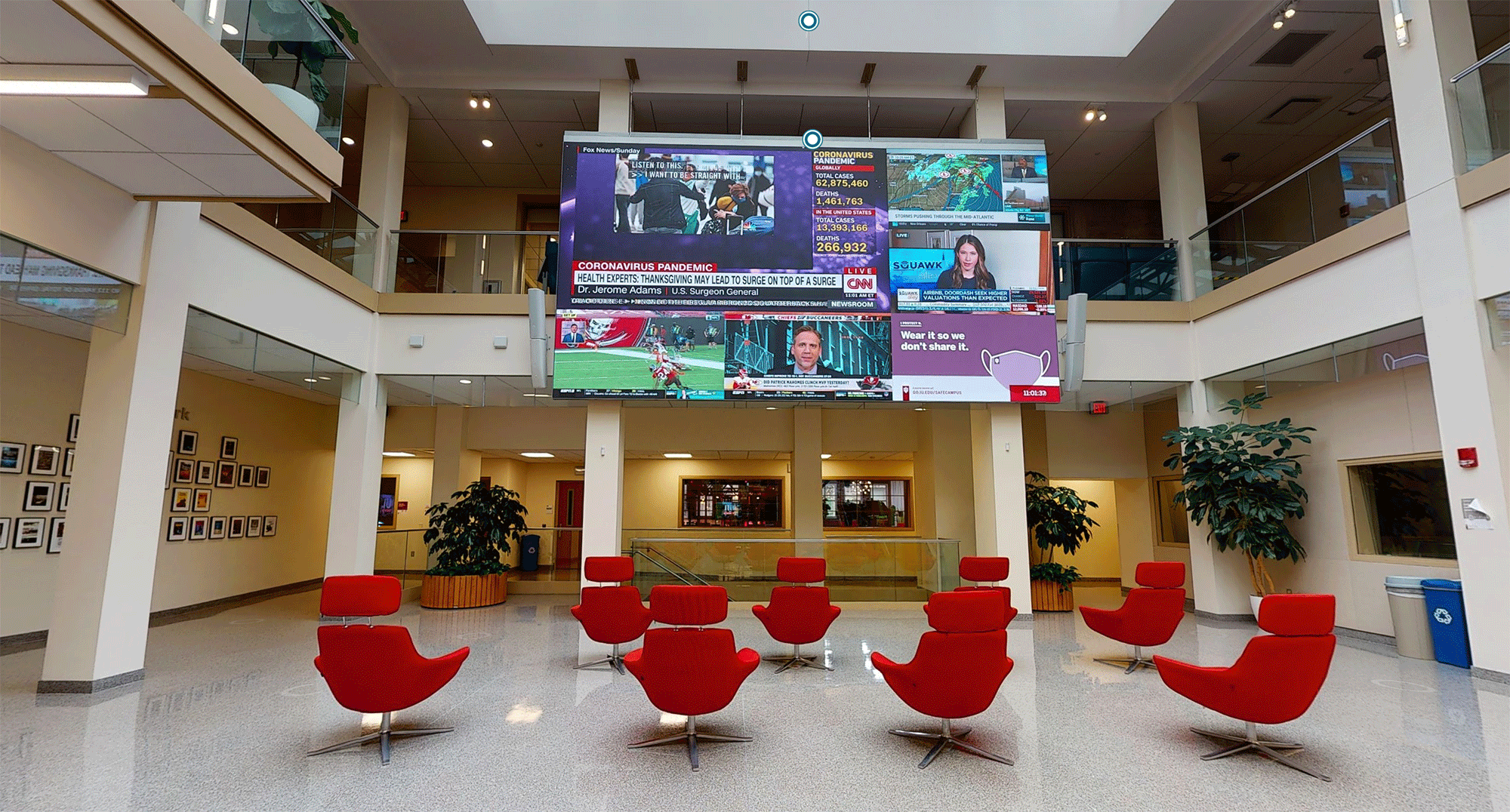 Ernie Pyle's desk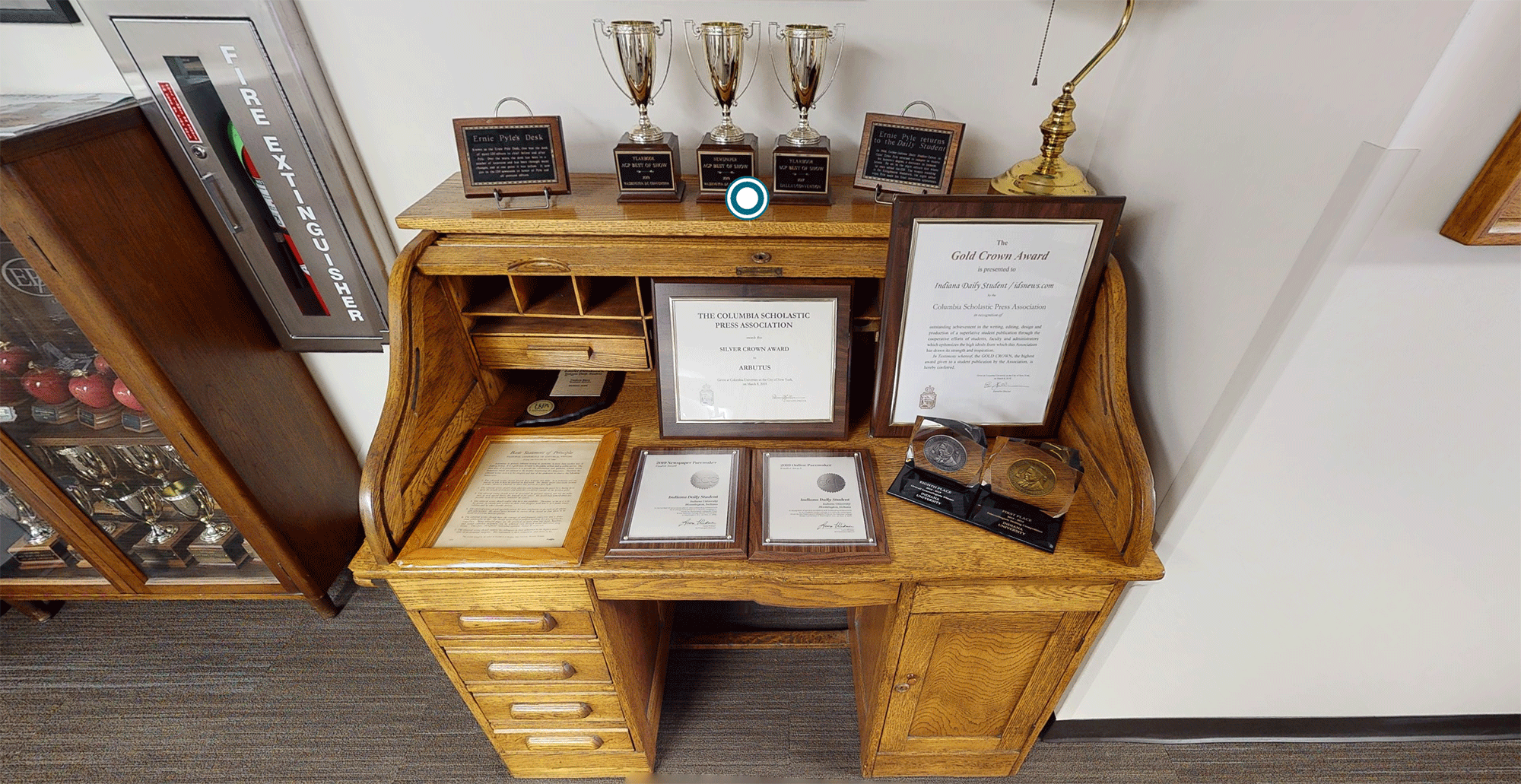 Indiana Daily Student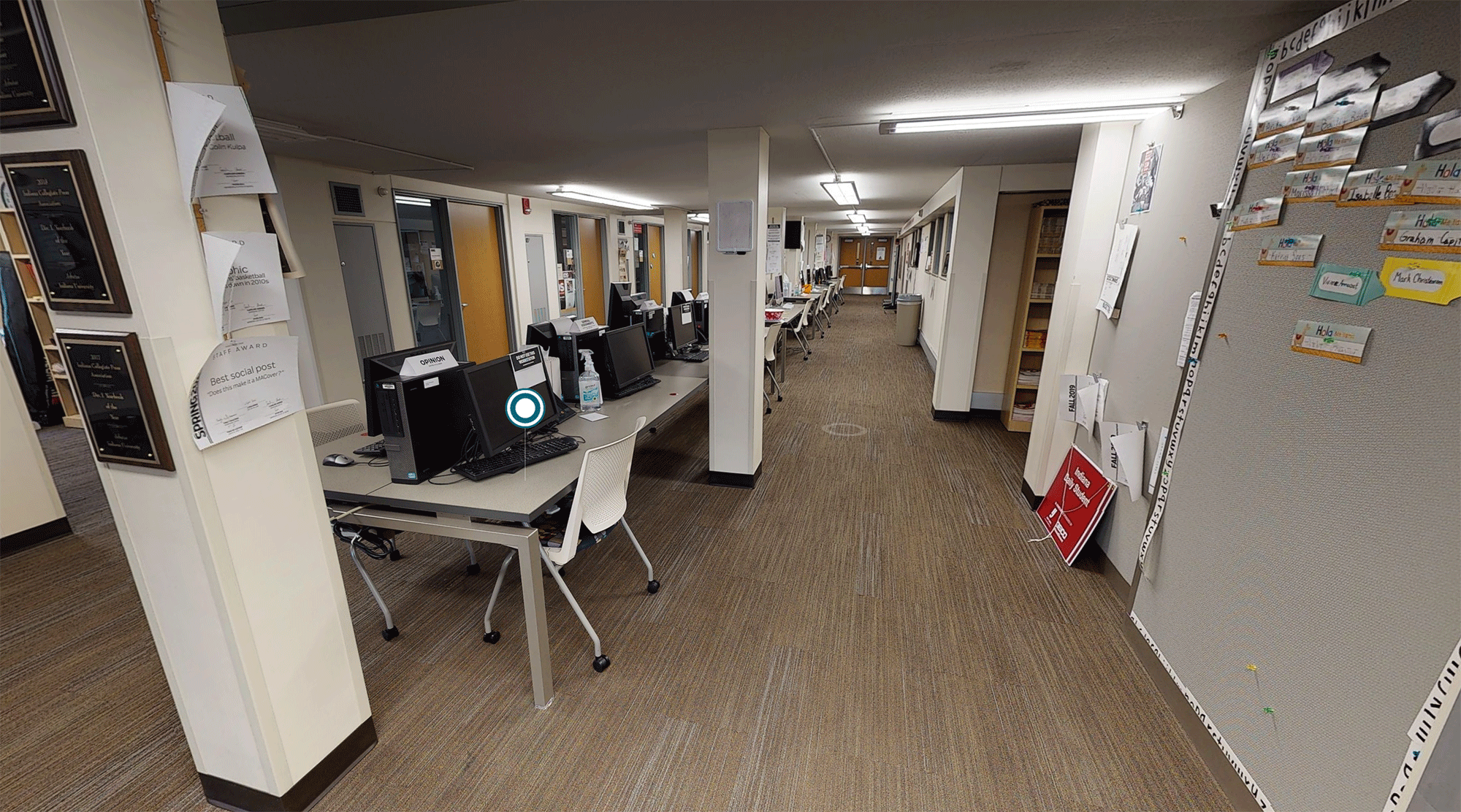 Equipment checkout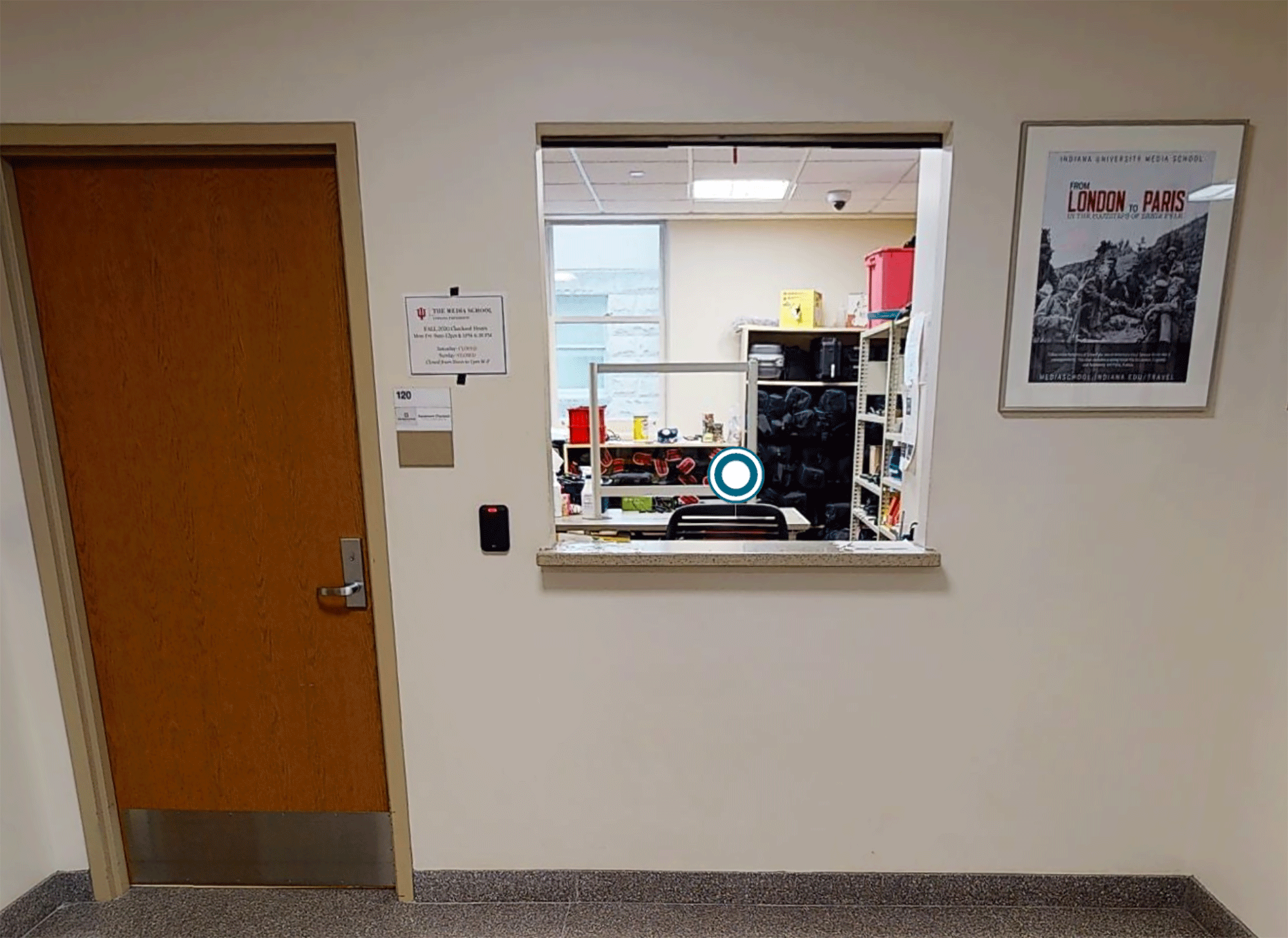 Ed Spray Control Room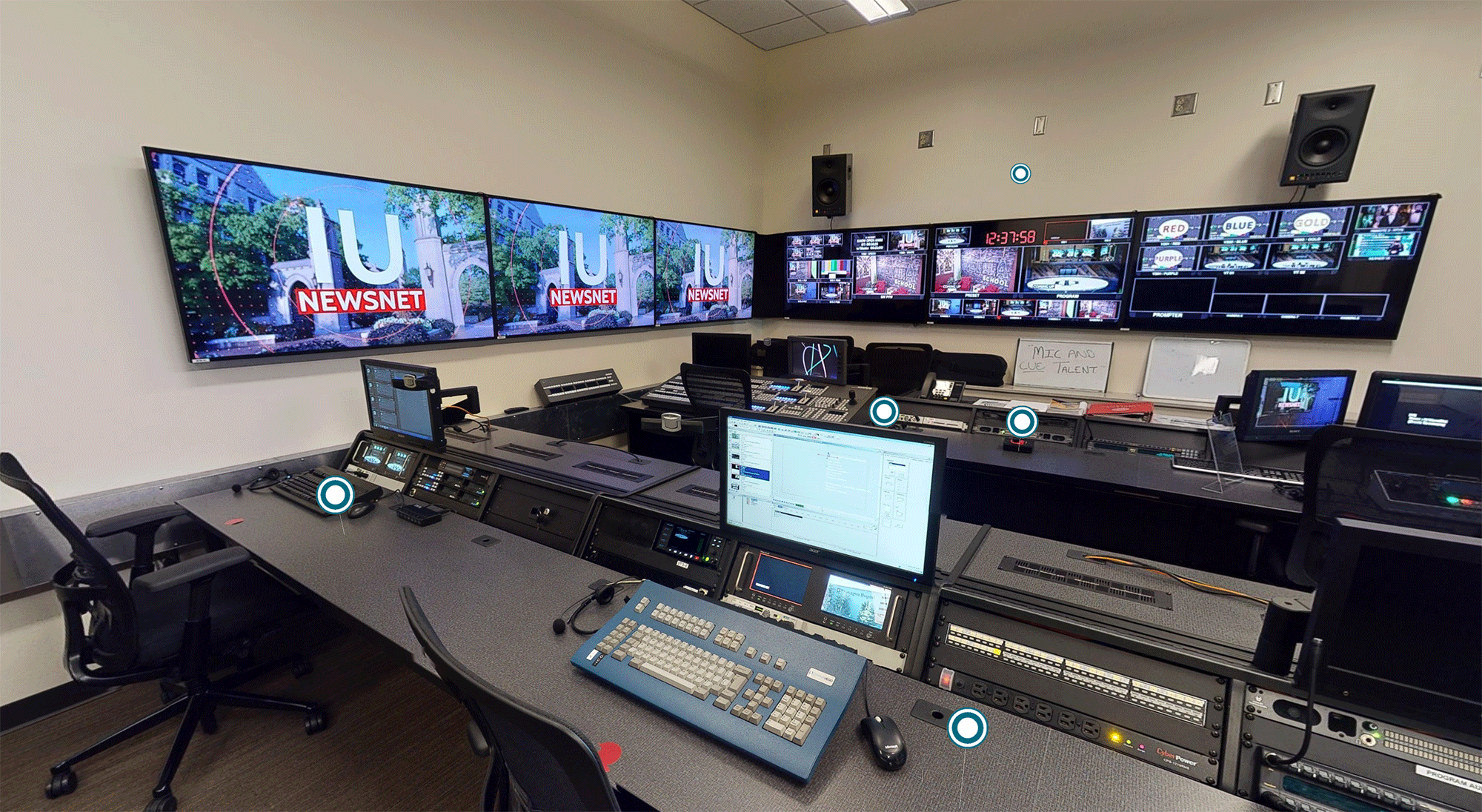 Beckley Studio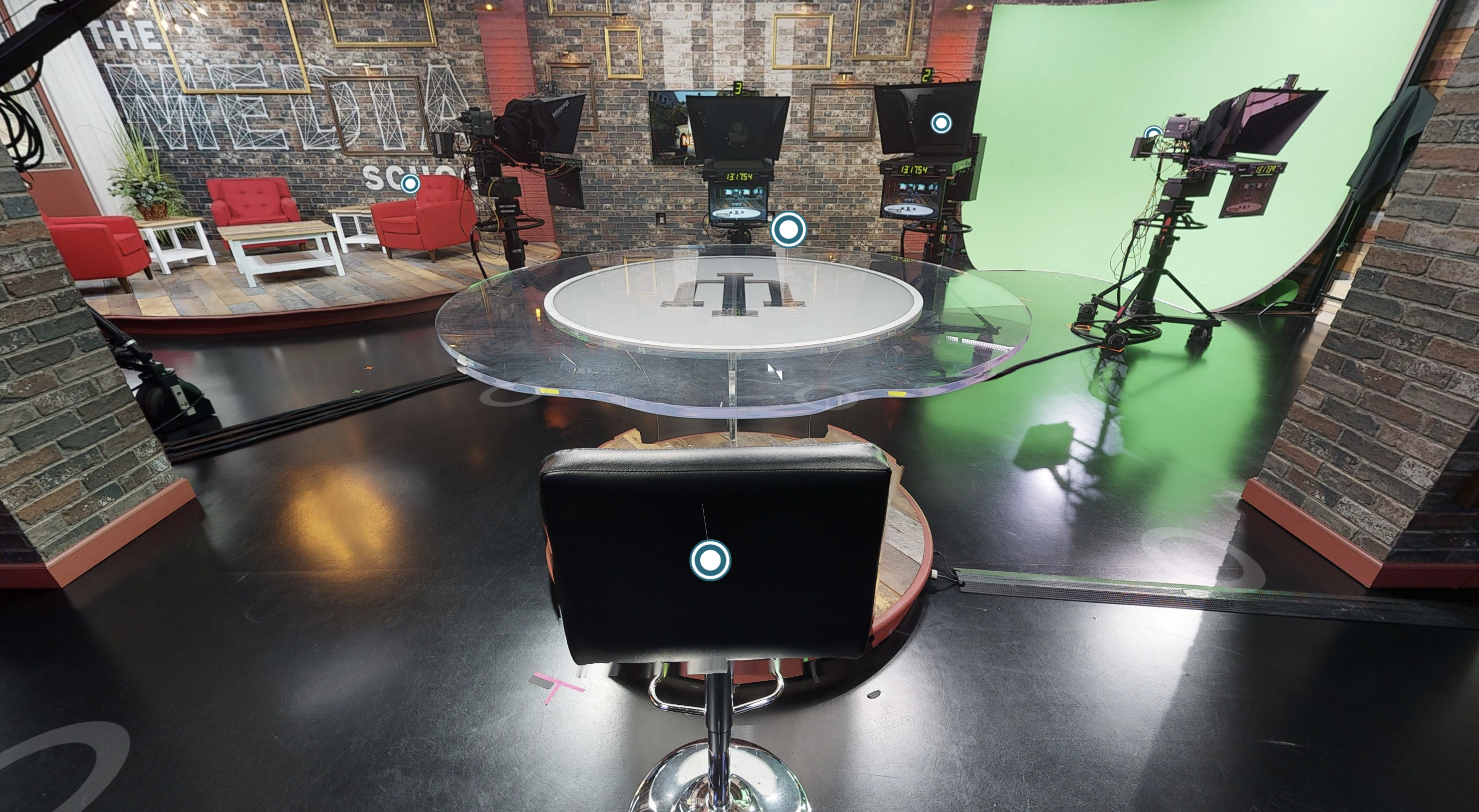 Mosaic classroom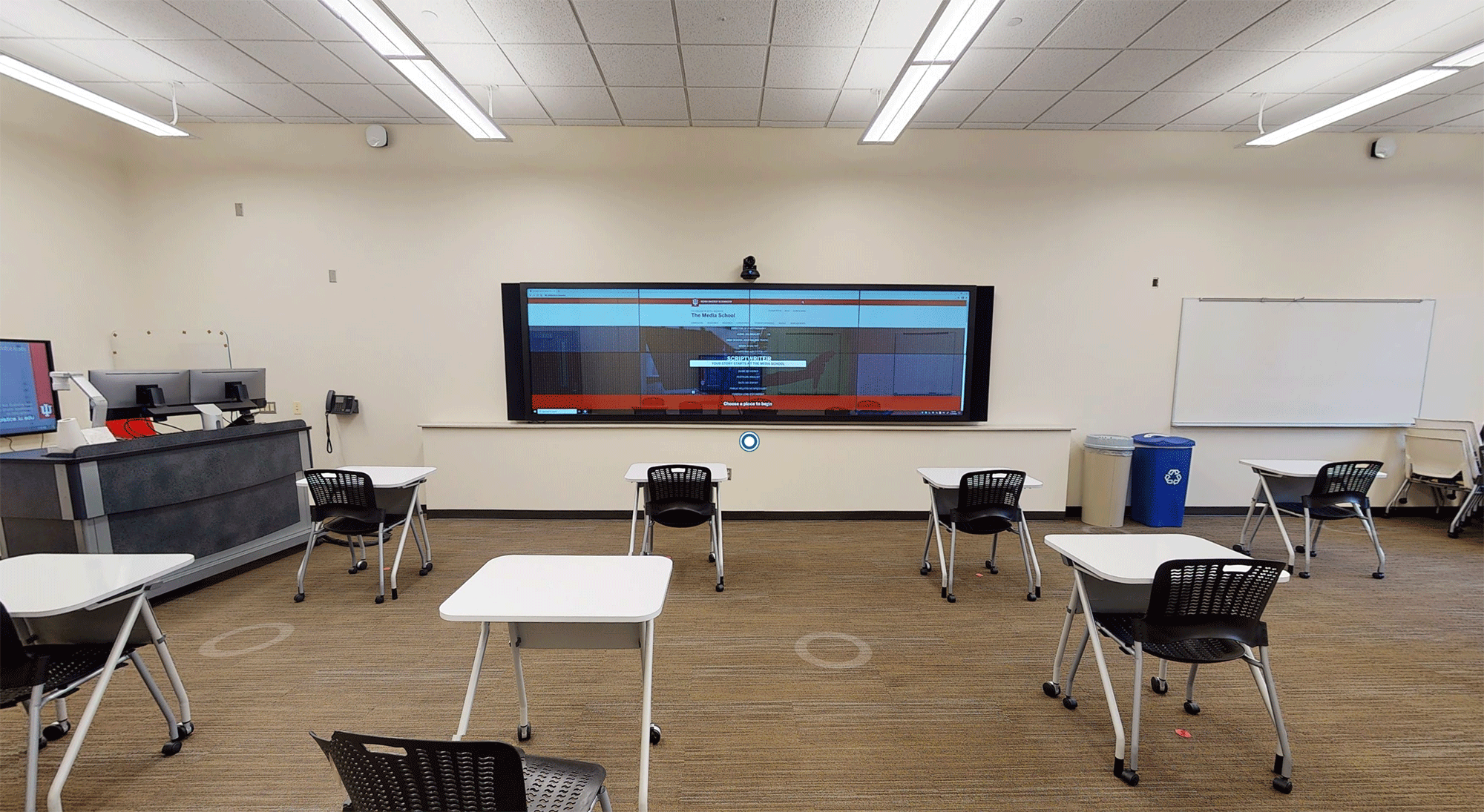 Arnolt Center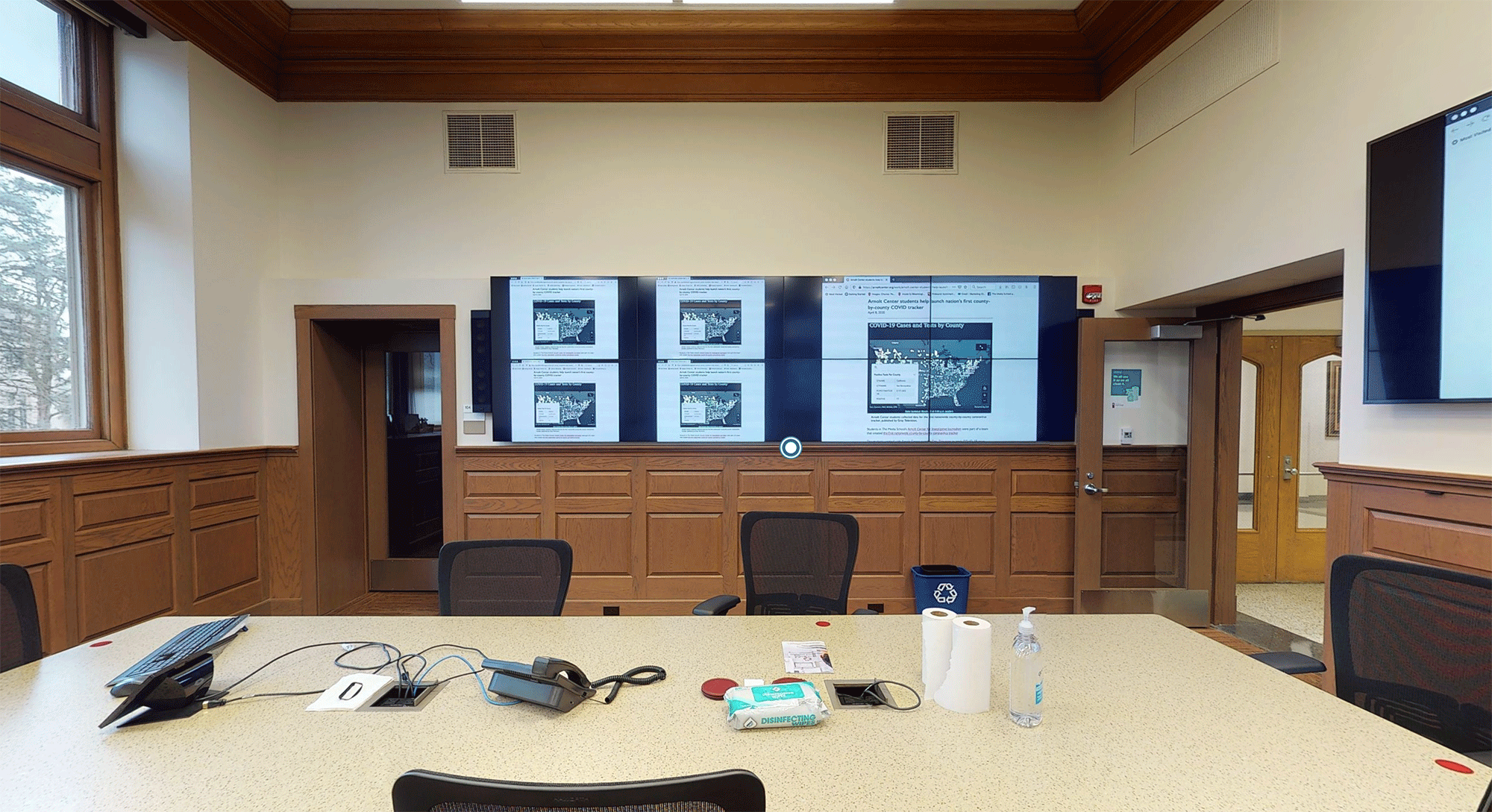 Studio 8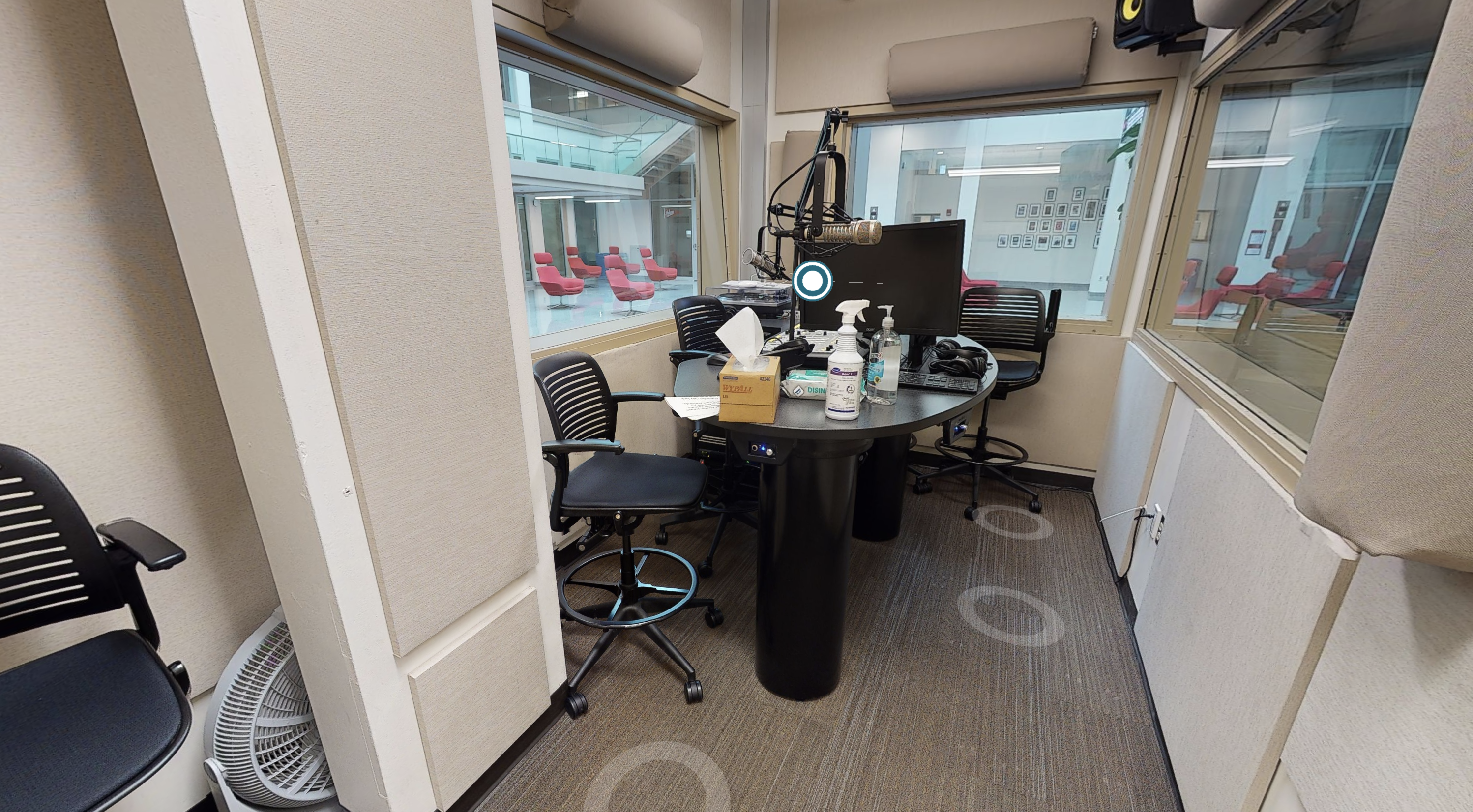 Welcome to the basement of Franklin Hall.
Animation studio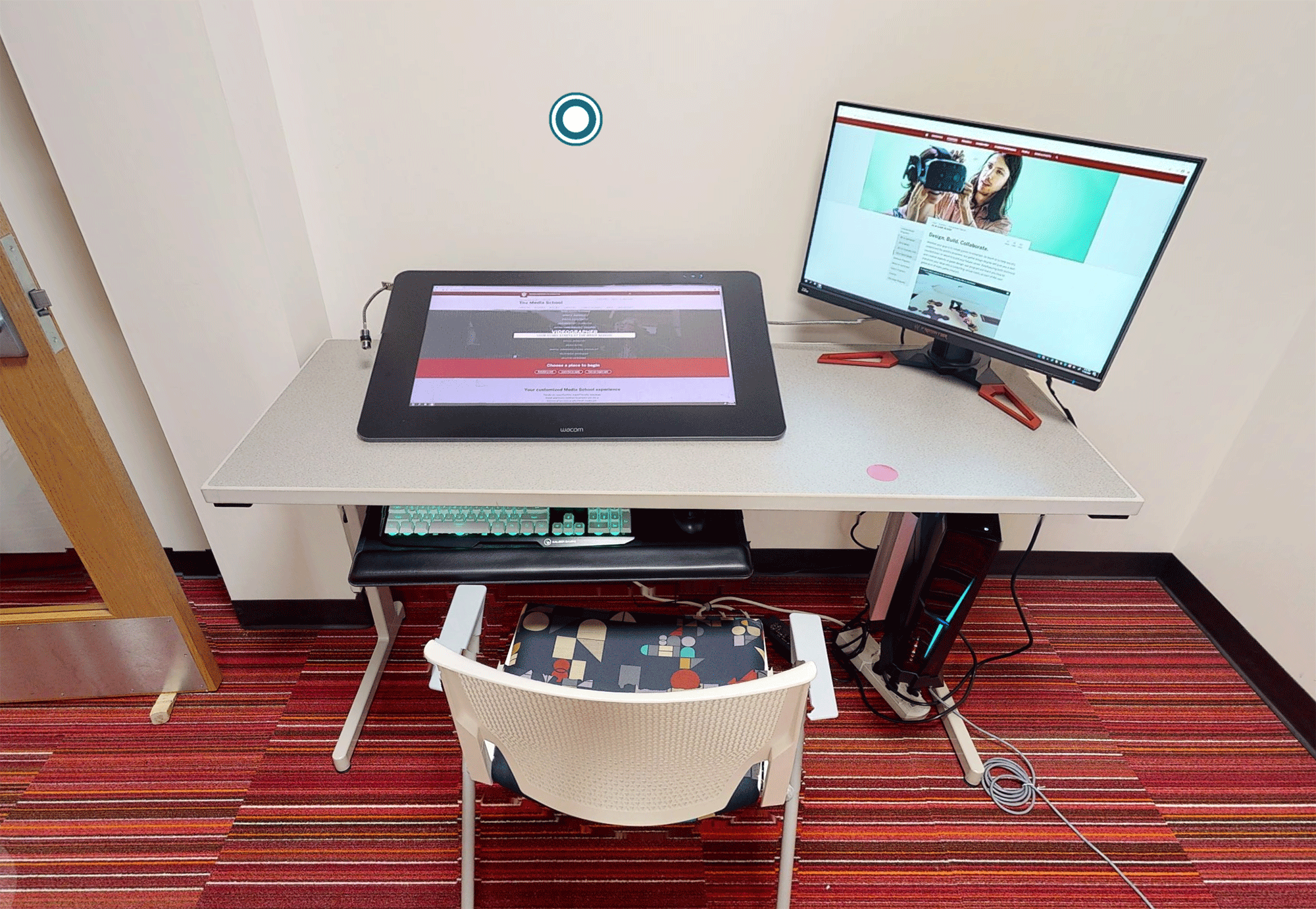 Game design lab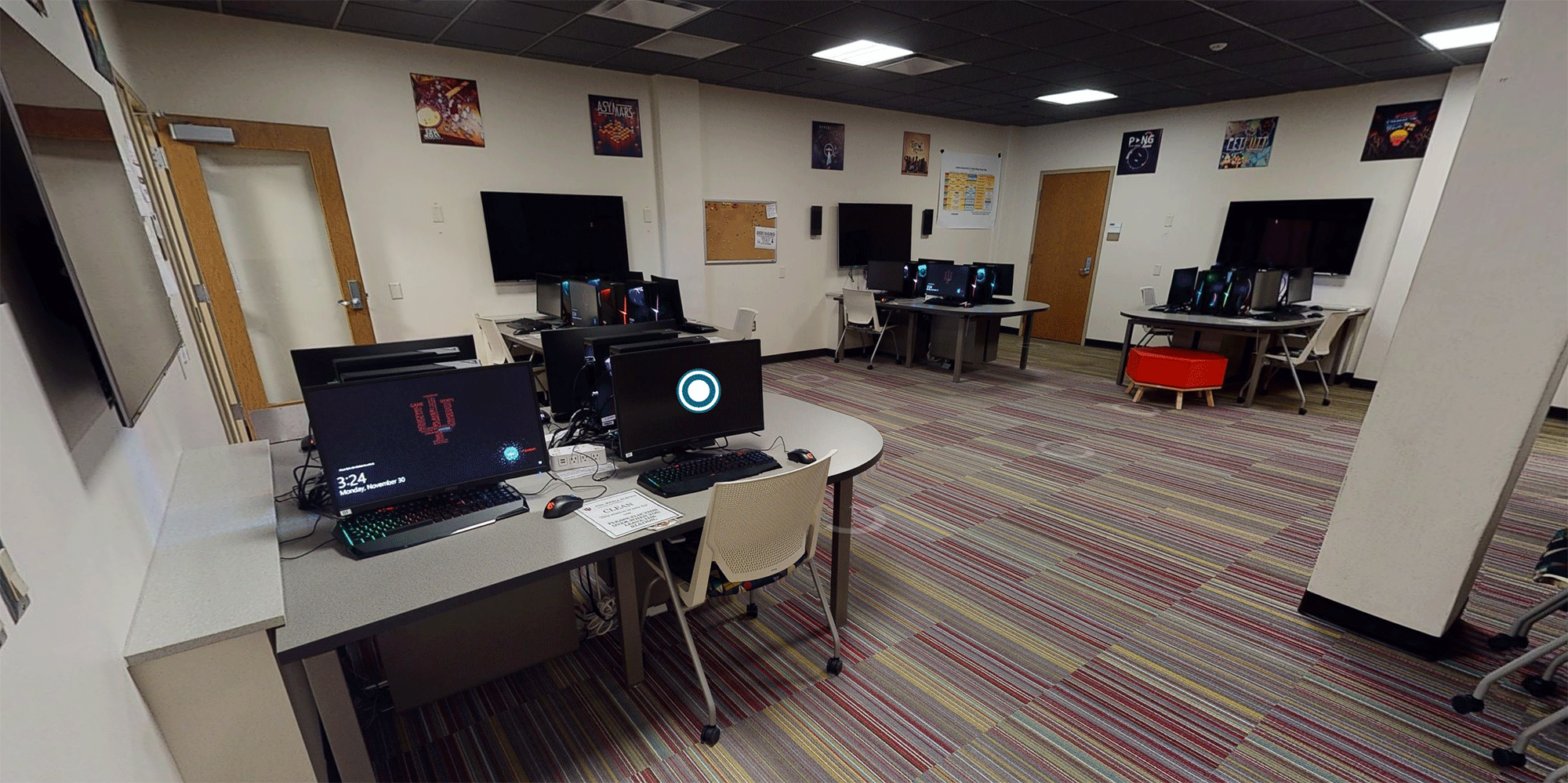 Game design lab conference room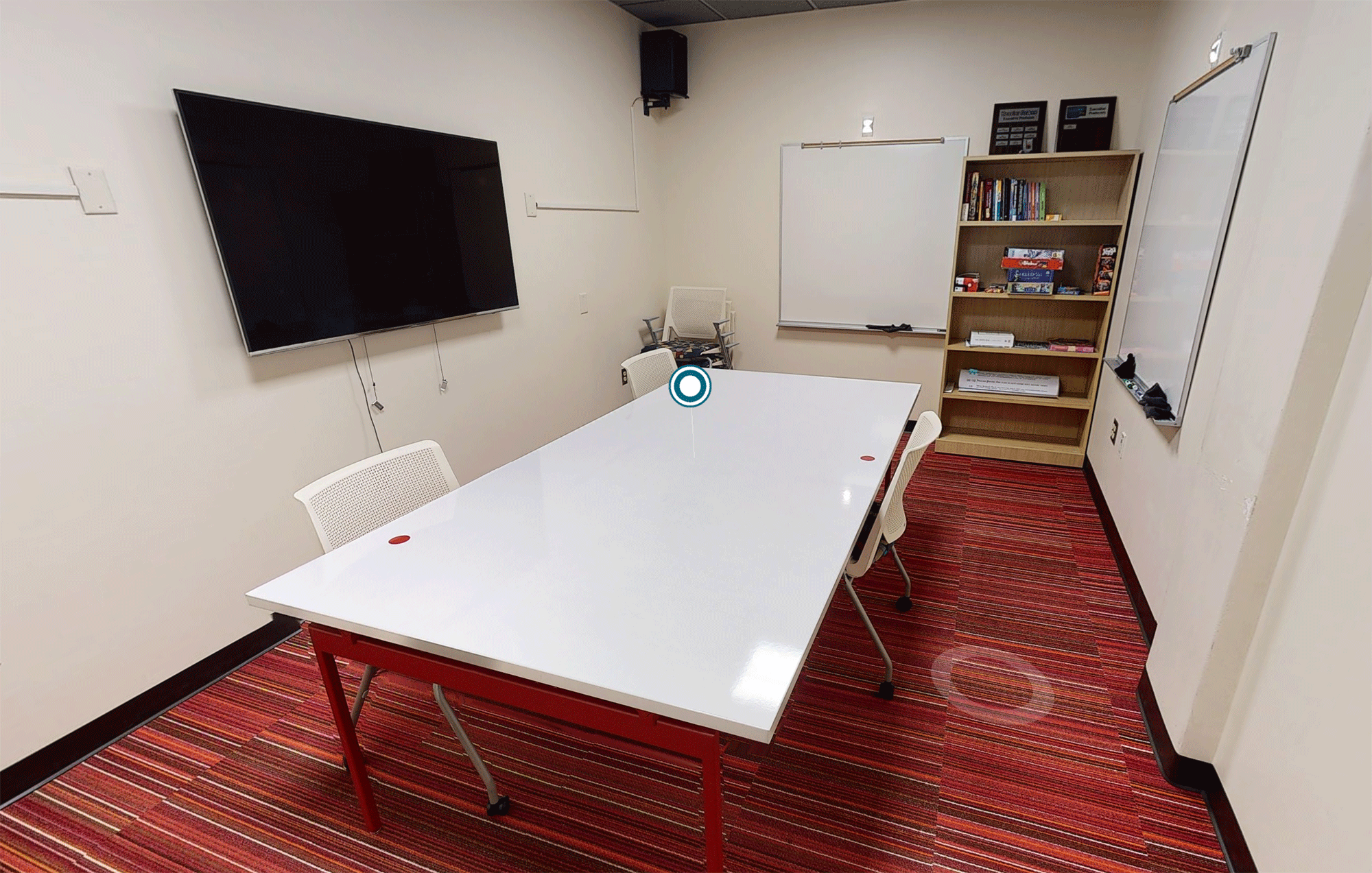 Studio 9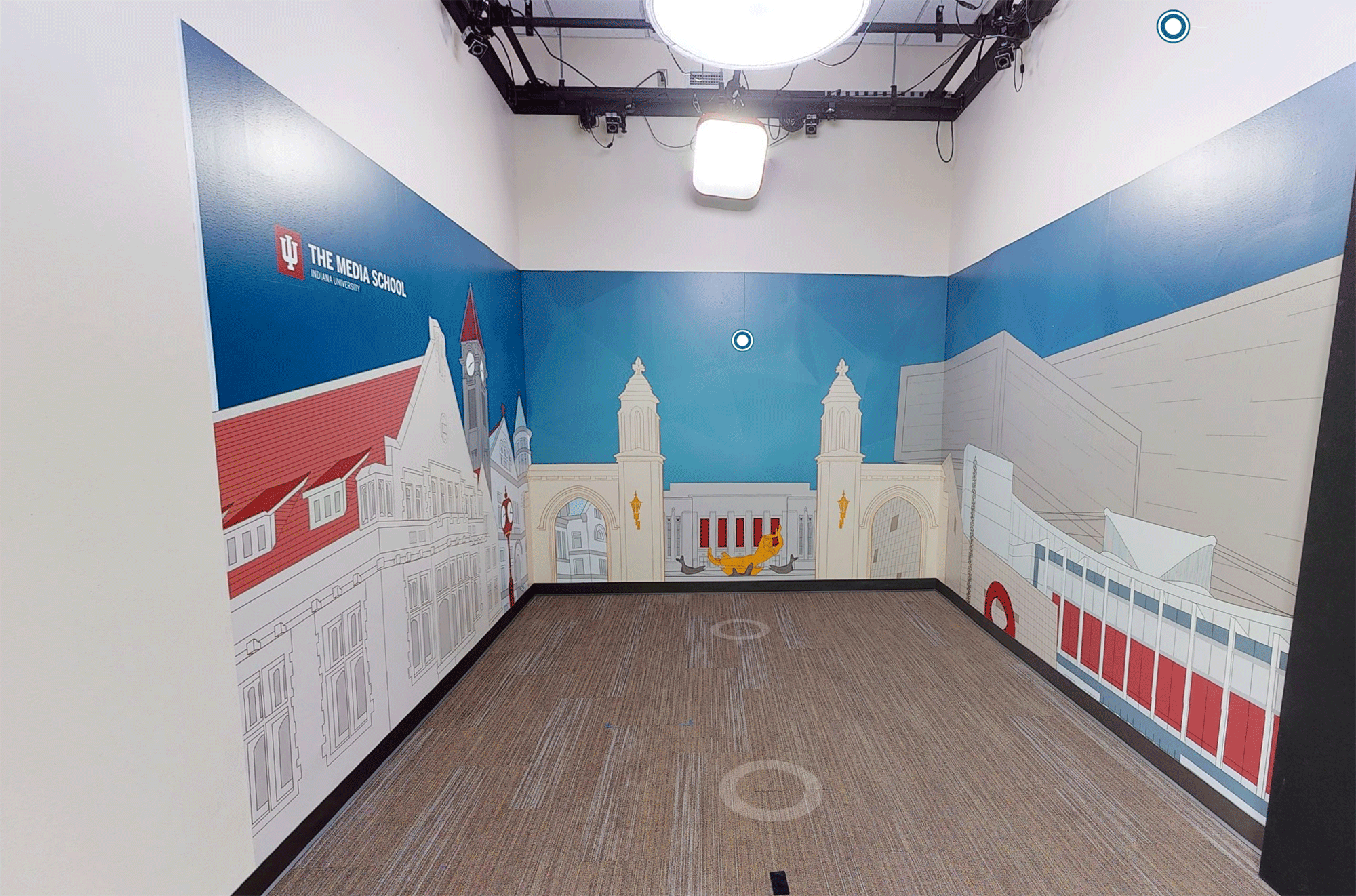 Classroom 052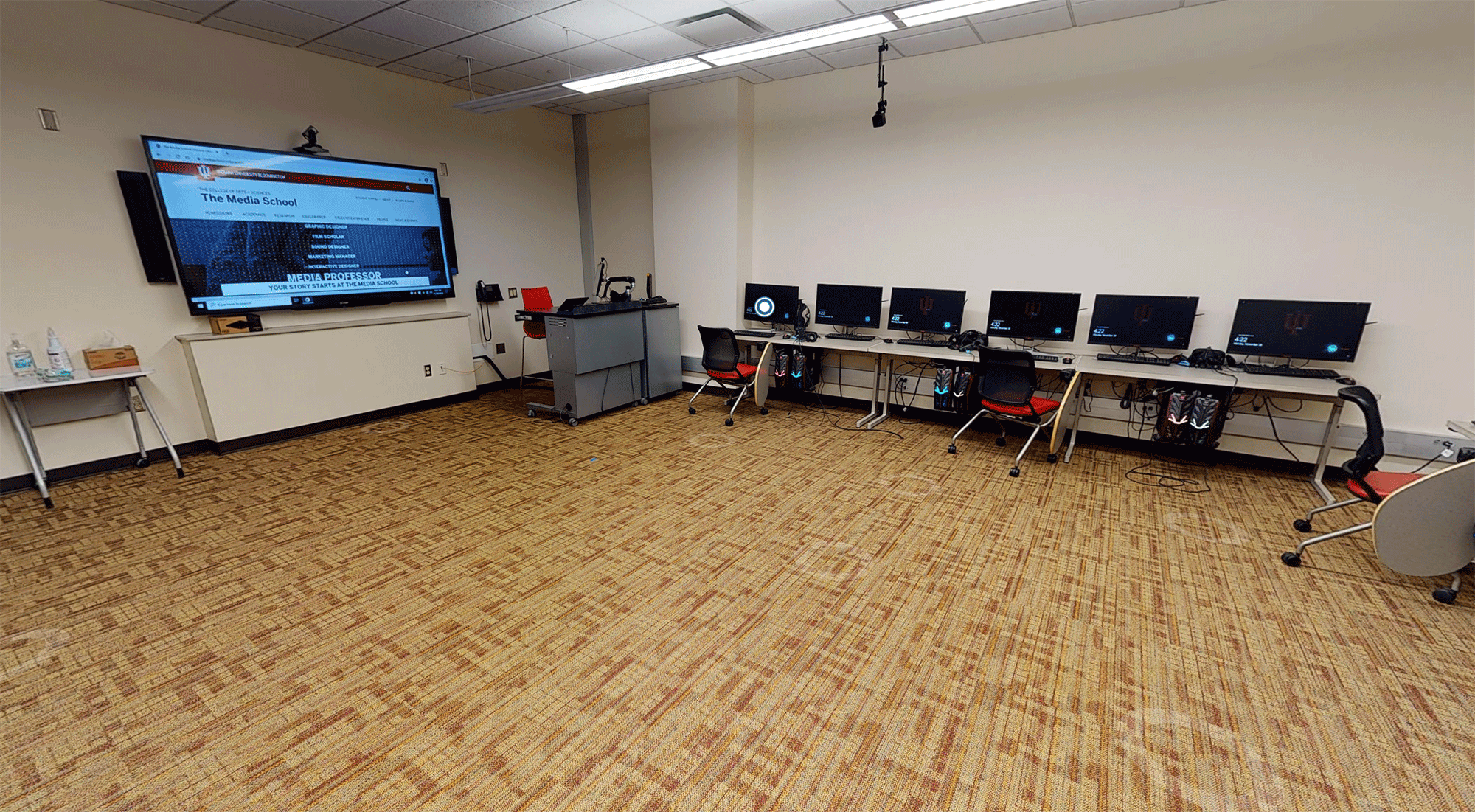 Classroom 060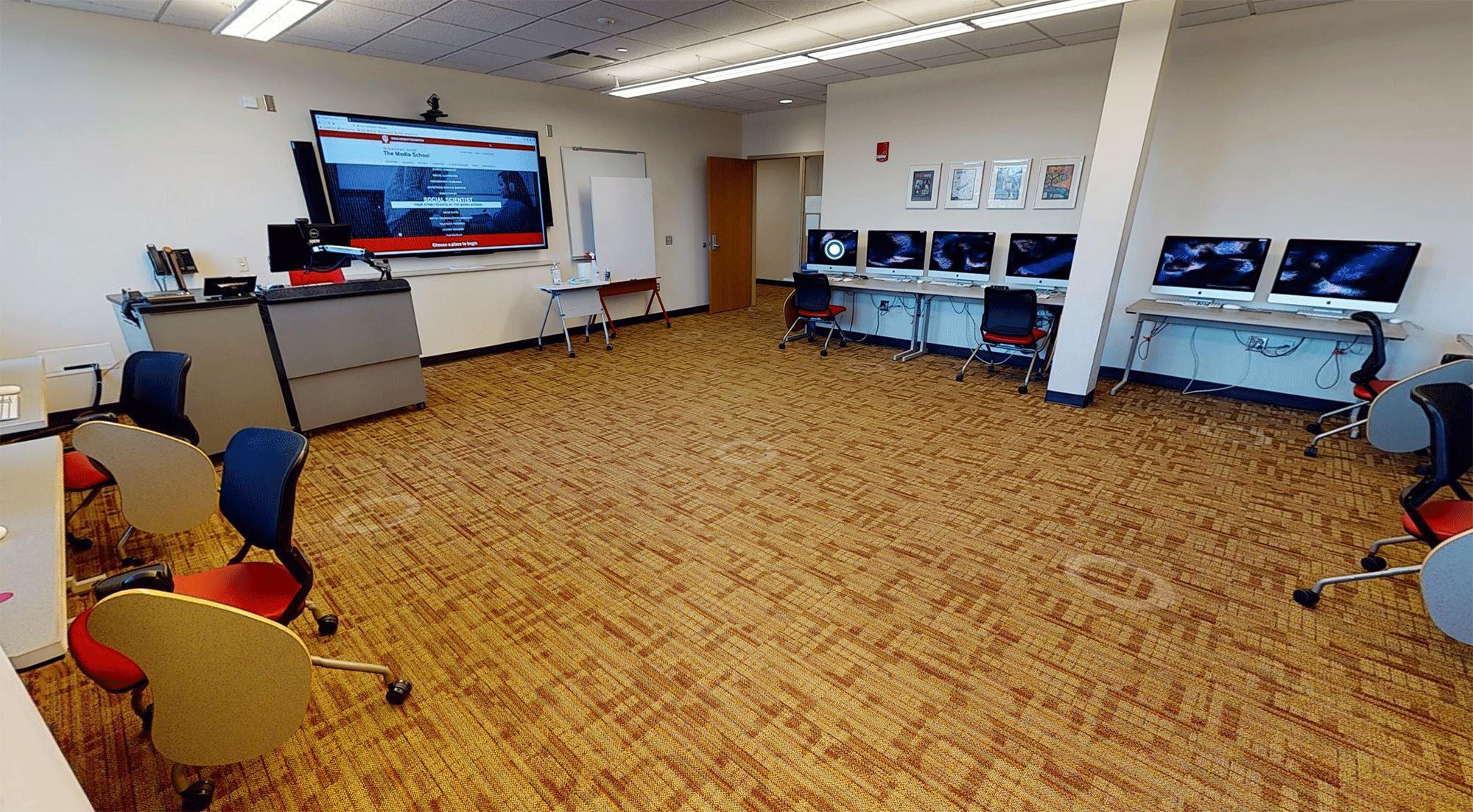 Multimedia lab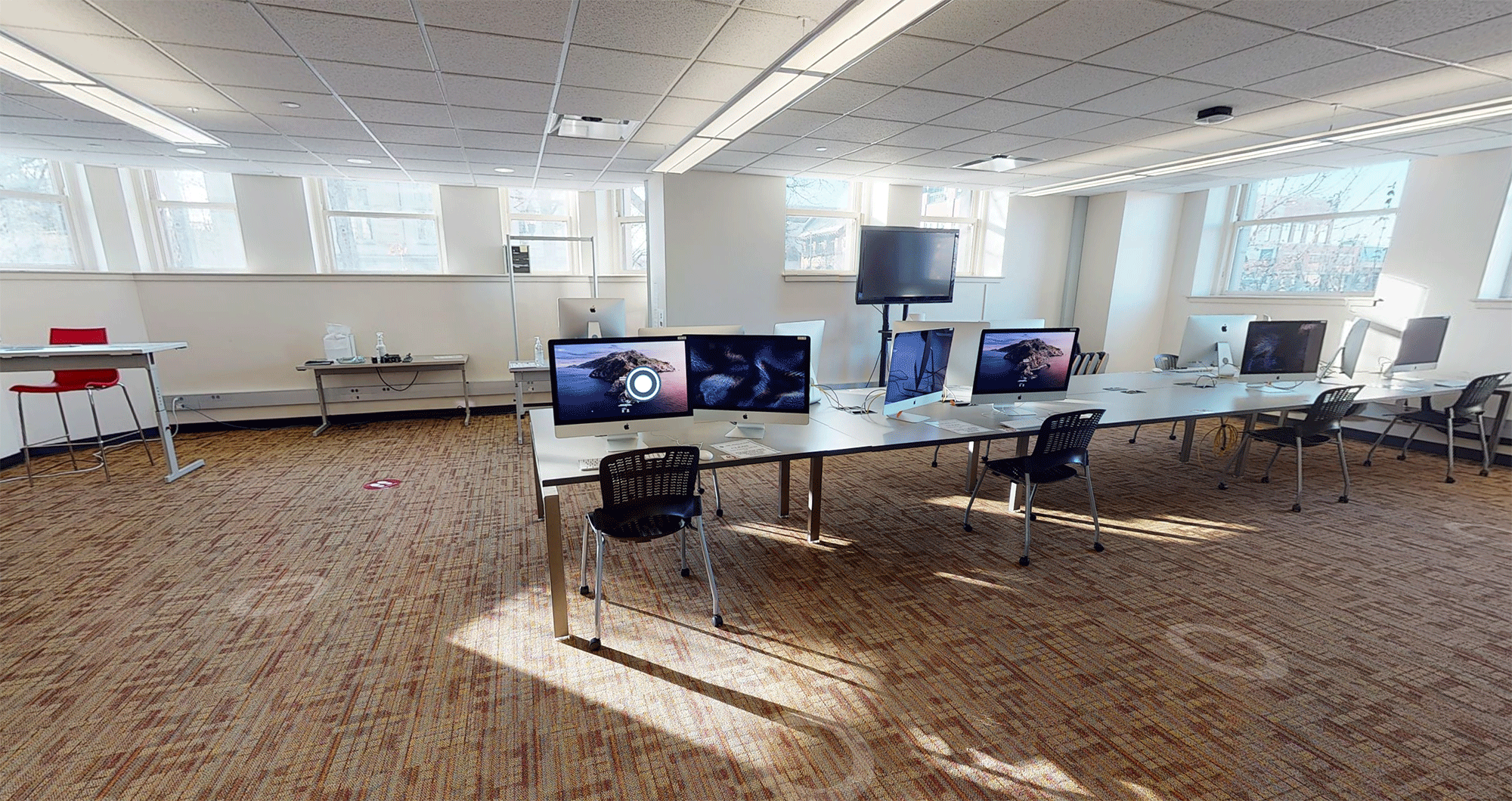 Edit bay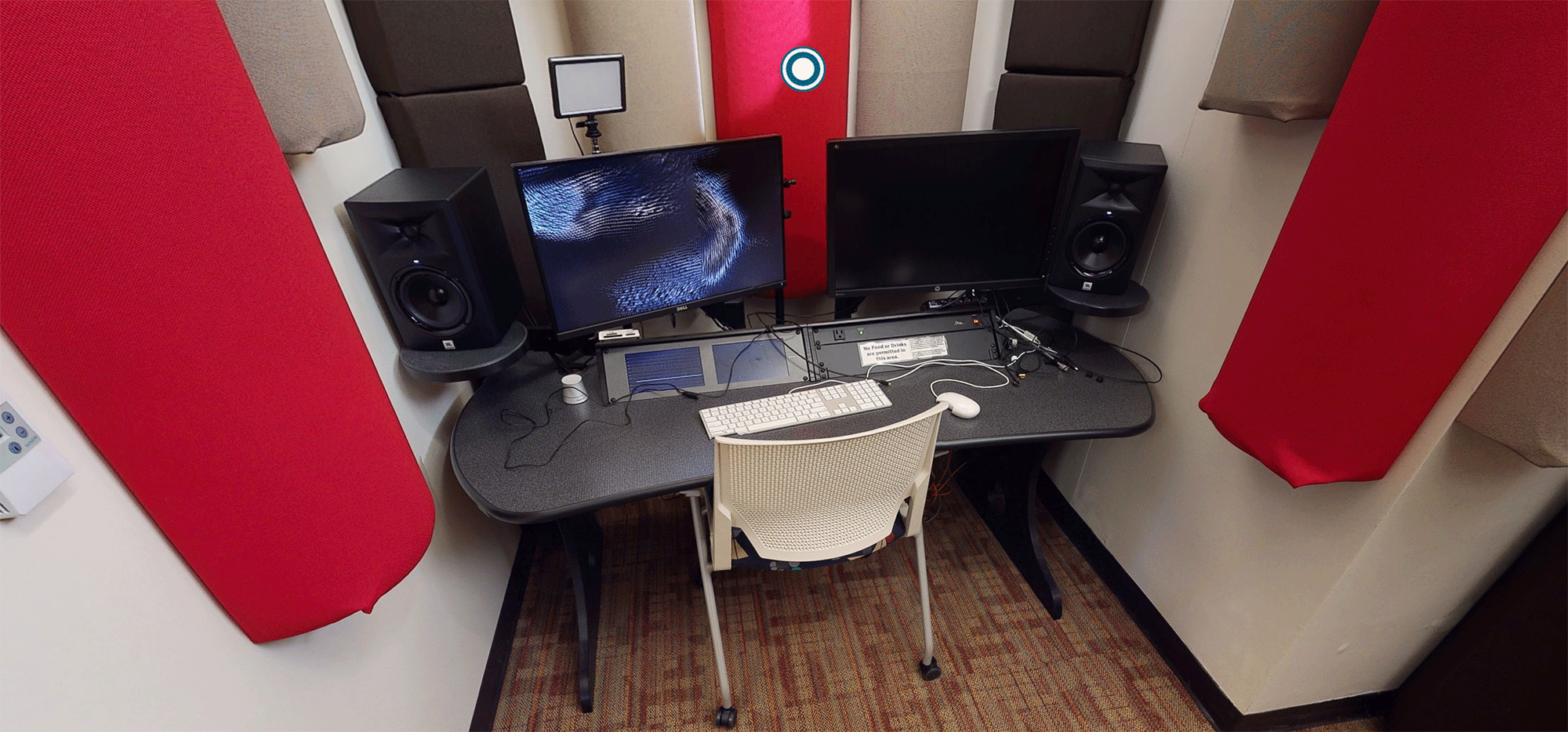 Pyle and Howard displays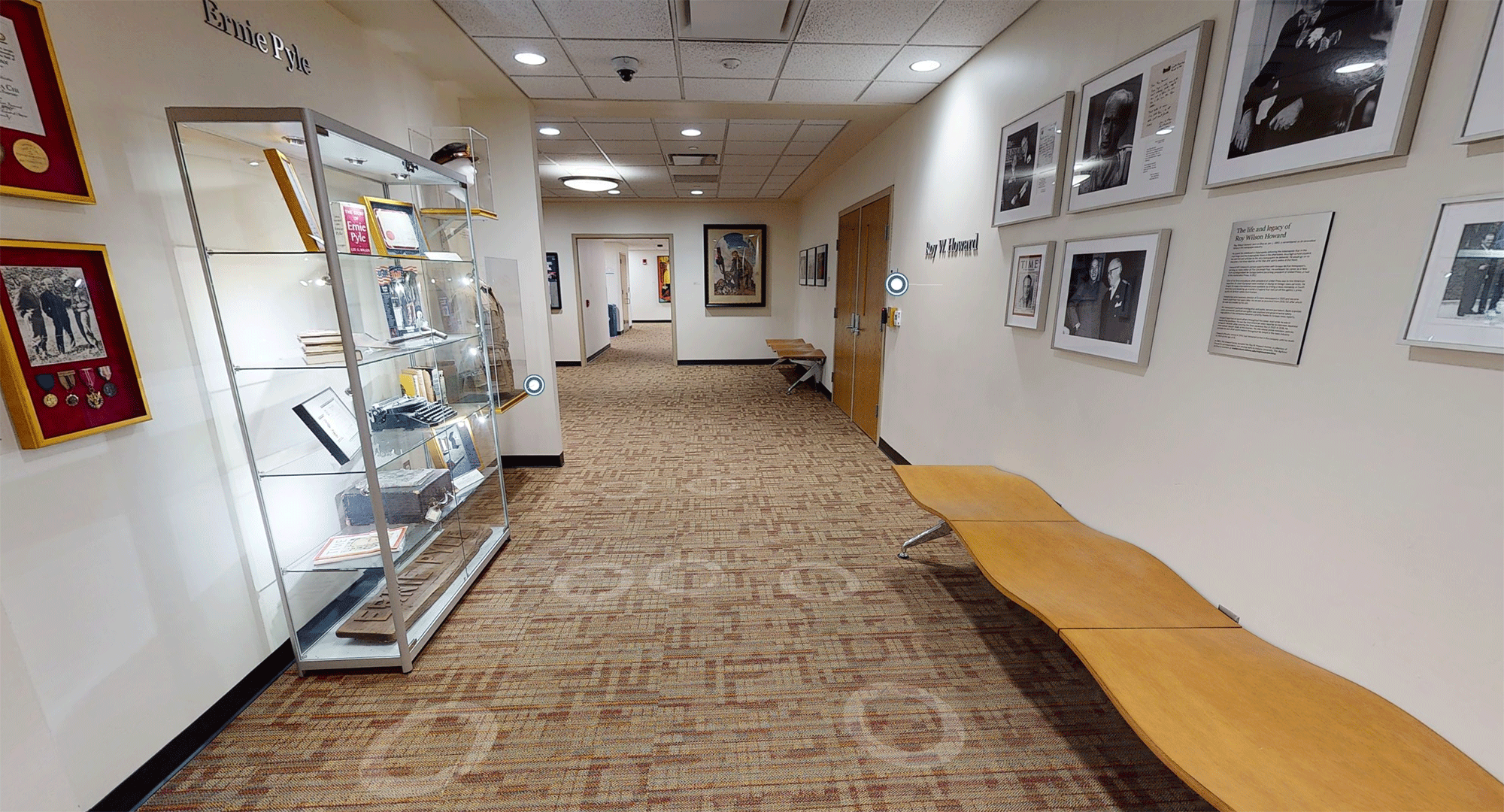 Institute for Communication Research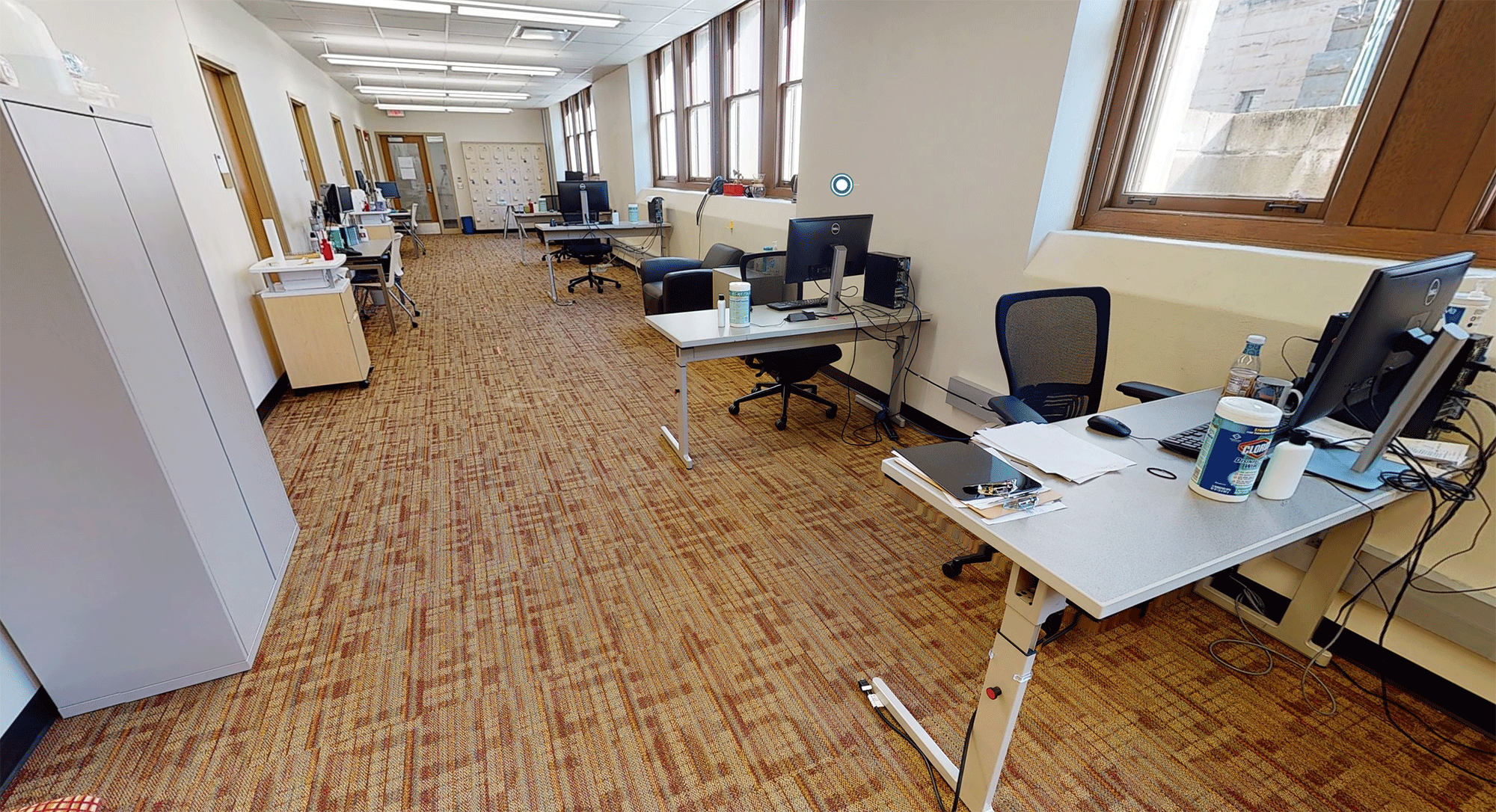 Psychophysiology lab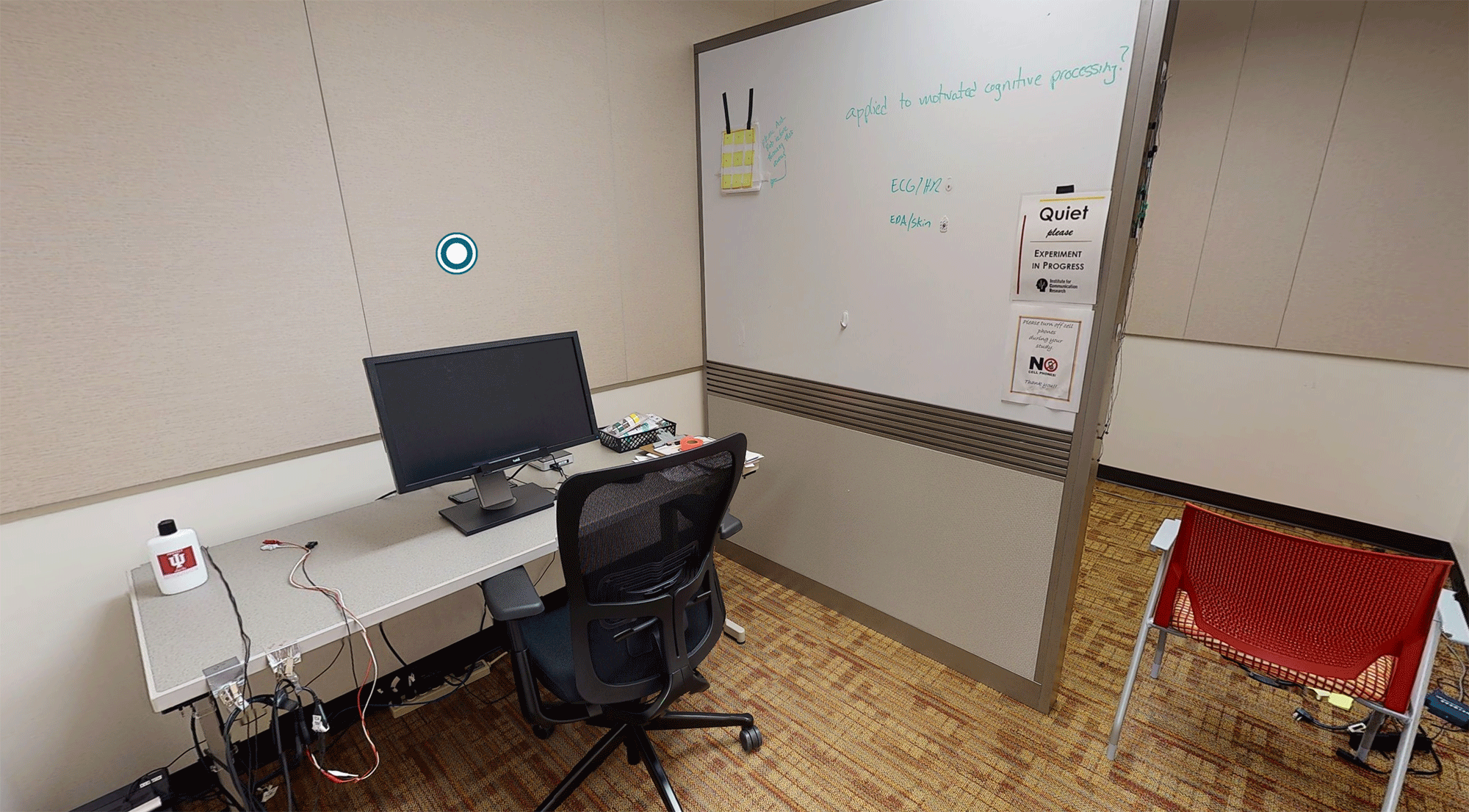 Welcome to the second floor of Franklin Hall.
Commons second floor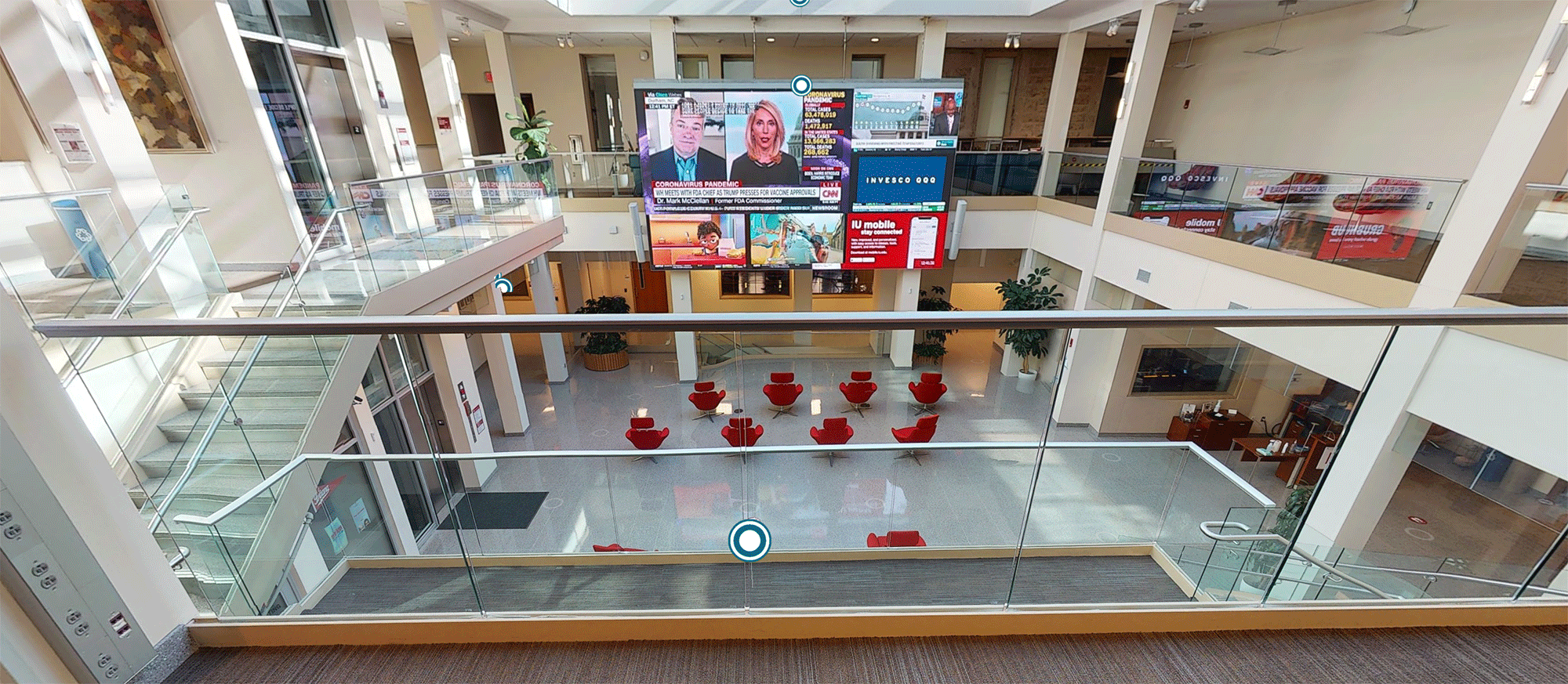 Classroom 215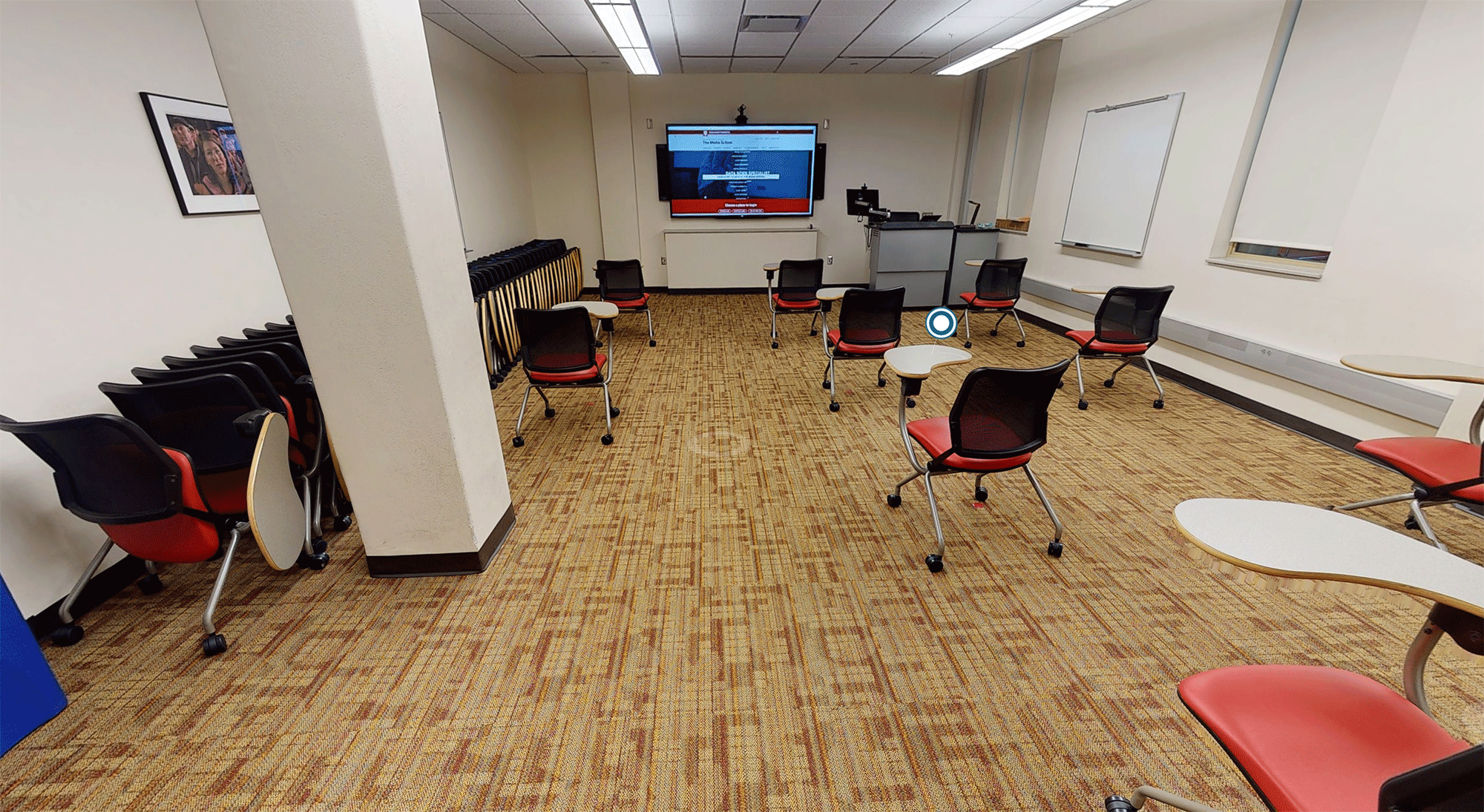 Classroom 214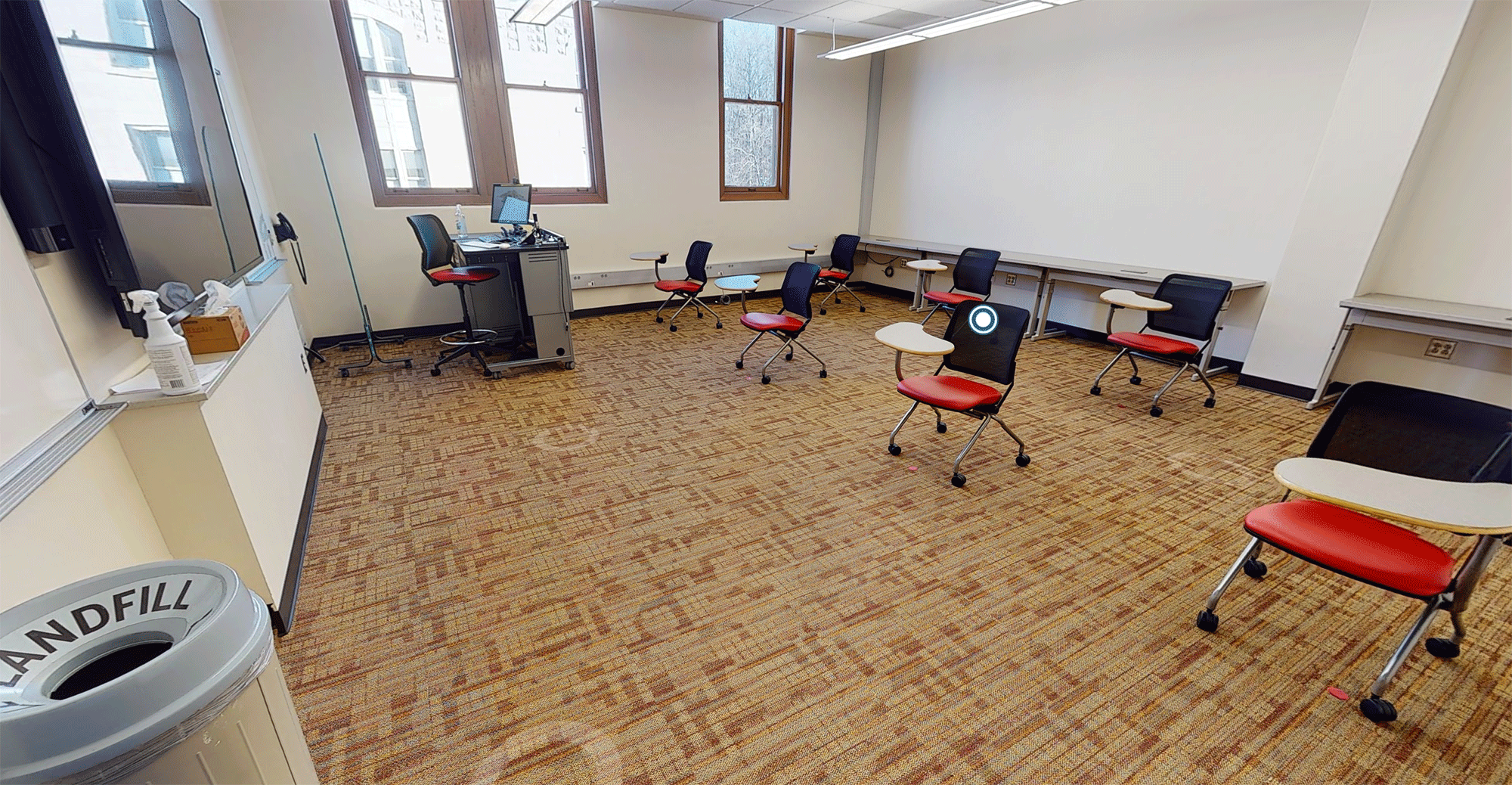 WIUX living room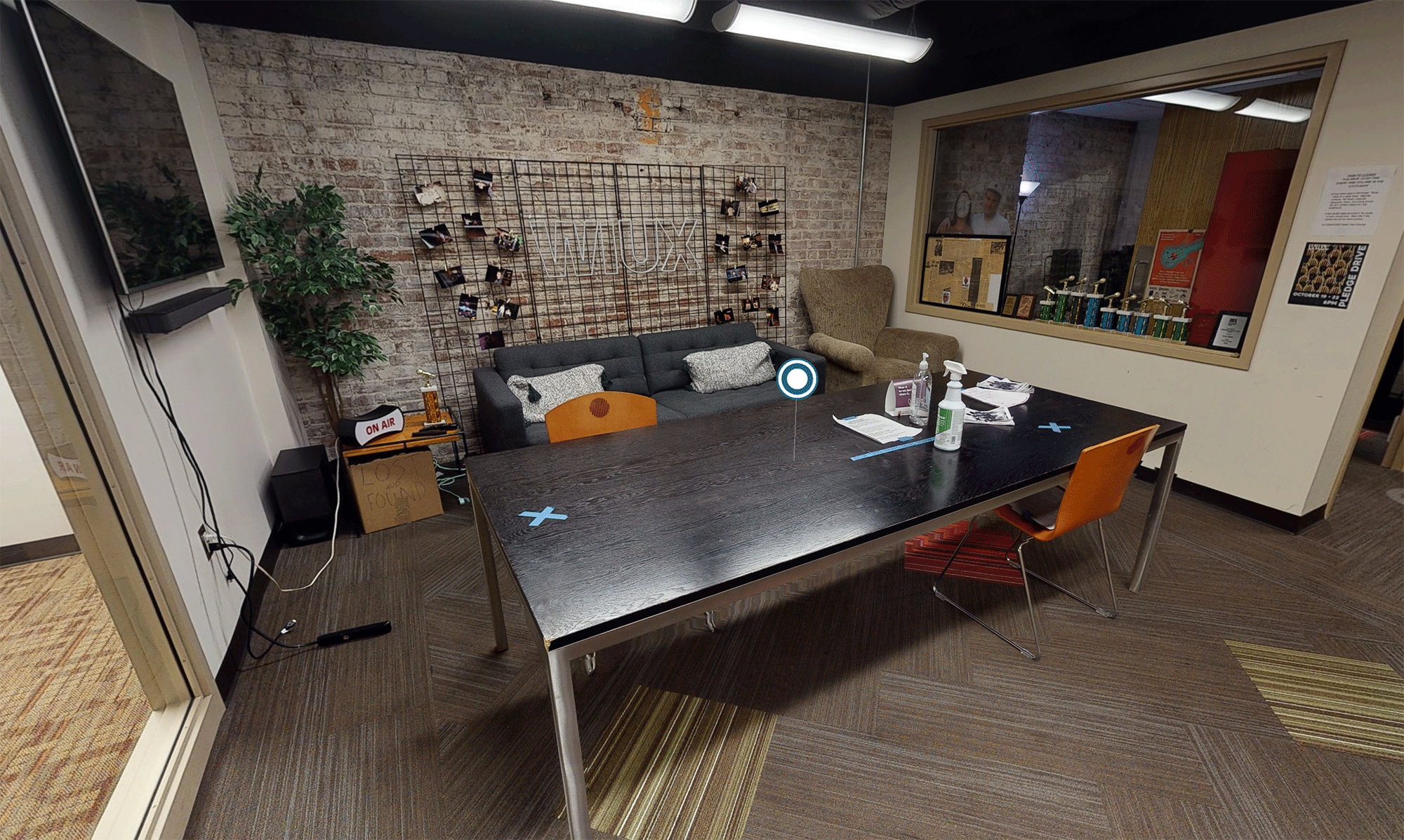 WIUX studio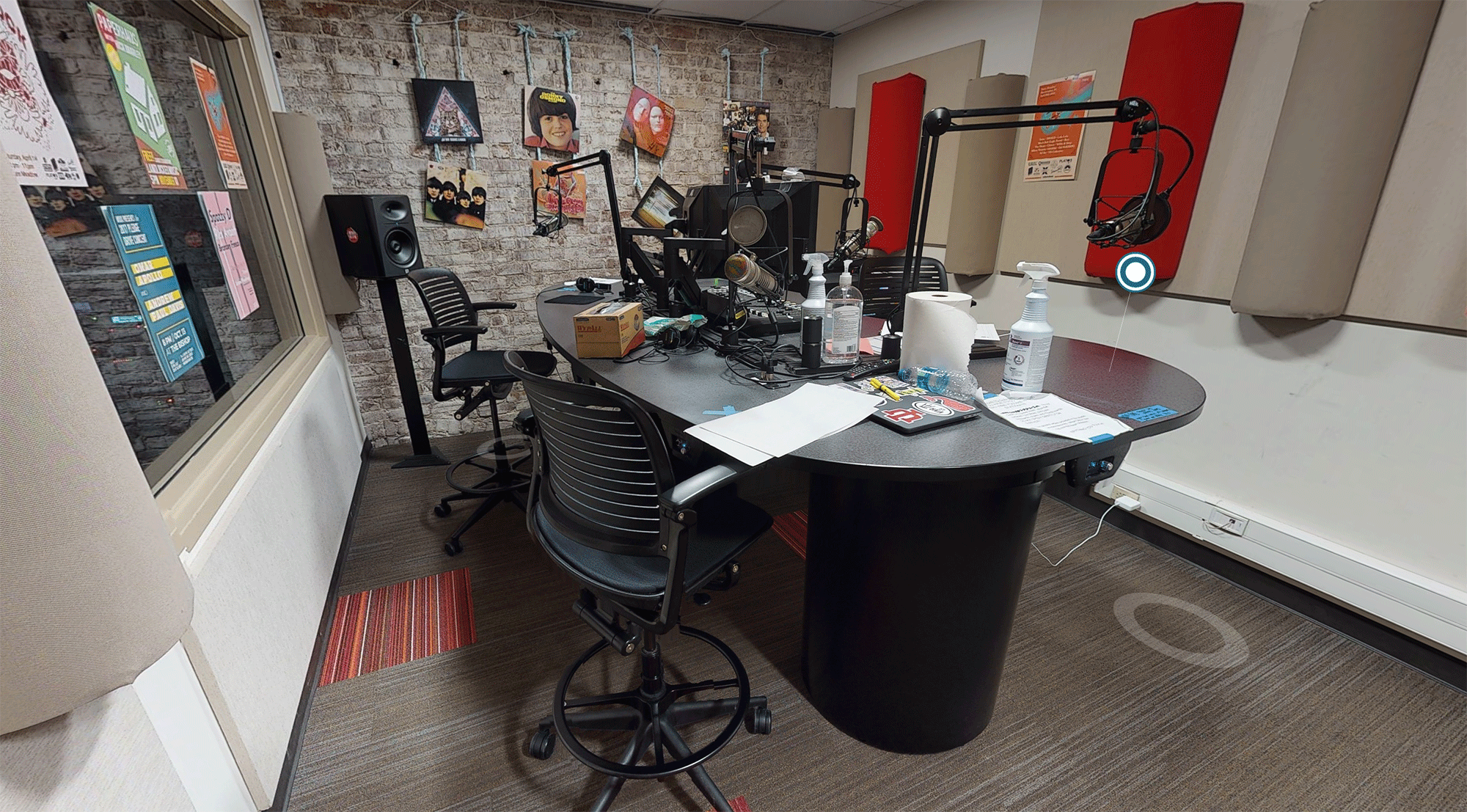 Welcome to the third floor of Franklin Hall.
Film screening room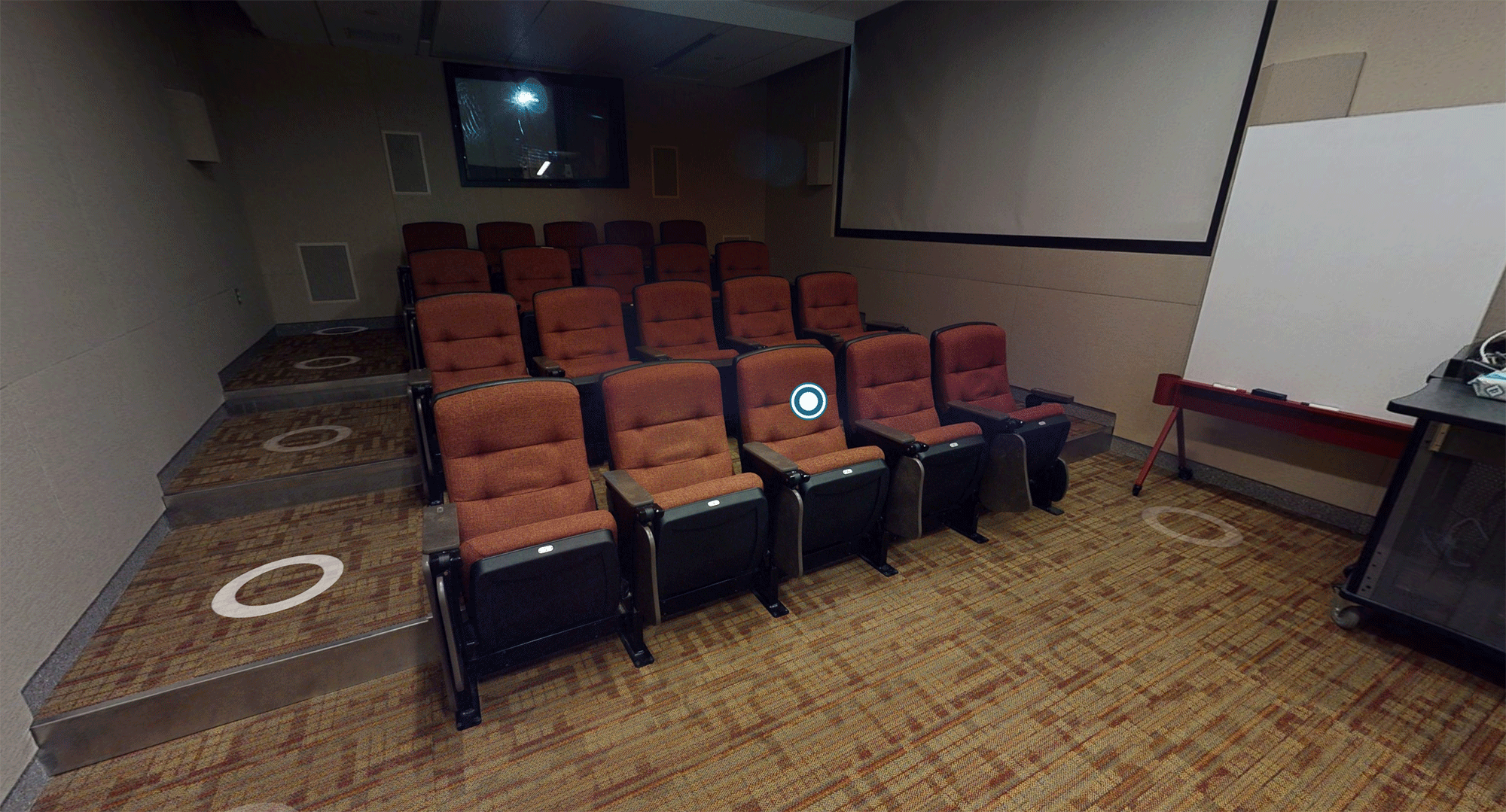 Classroom 310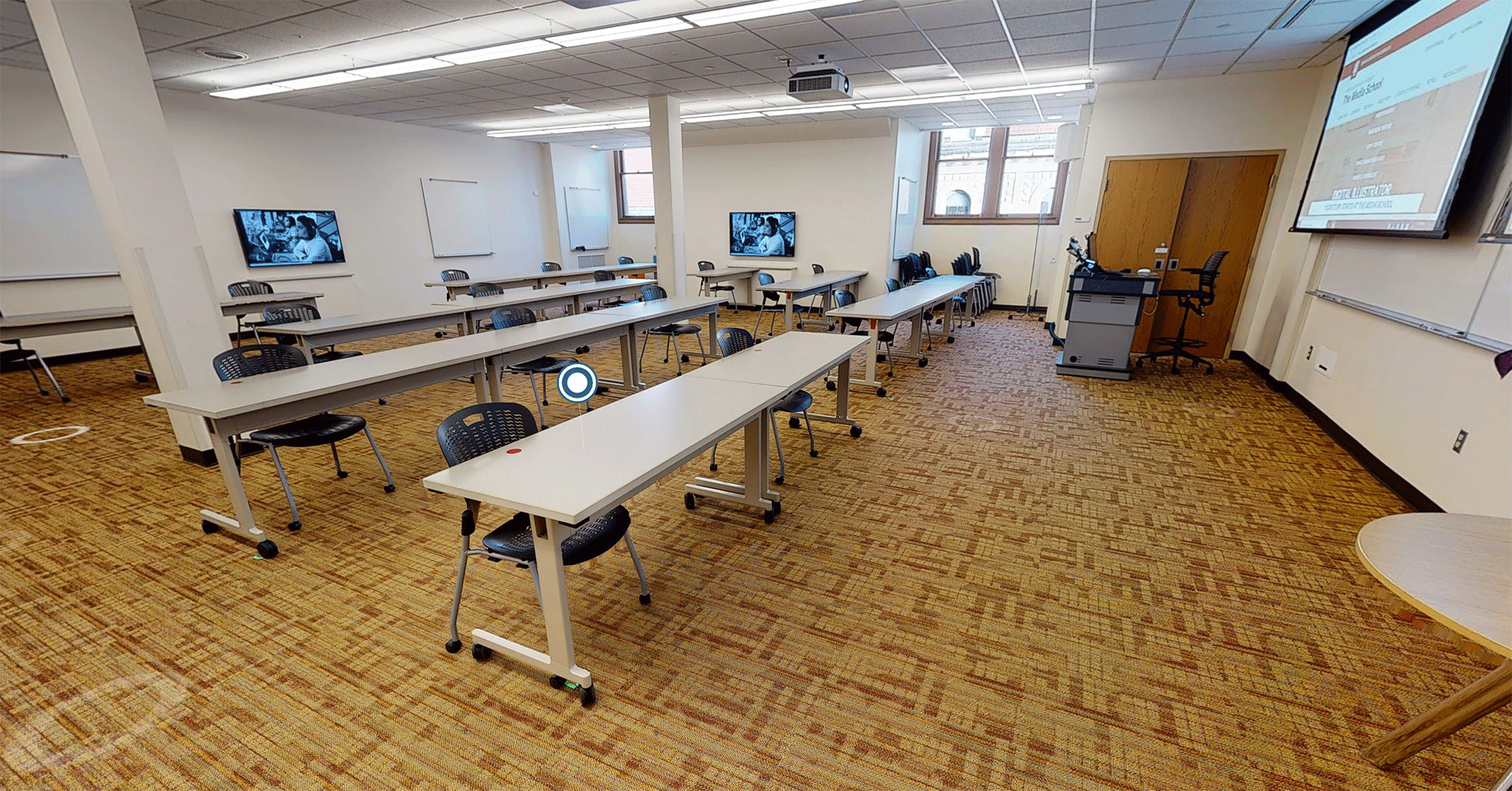 Classroom 312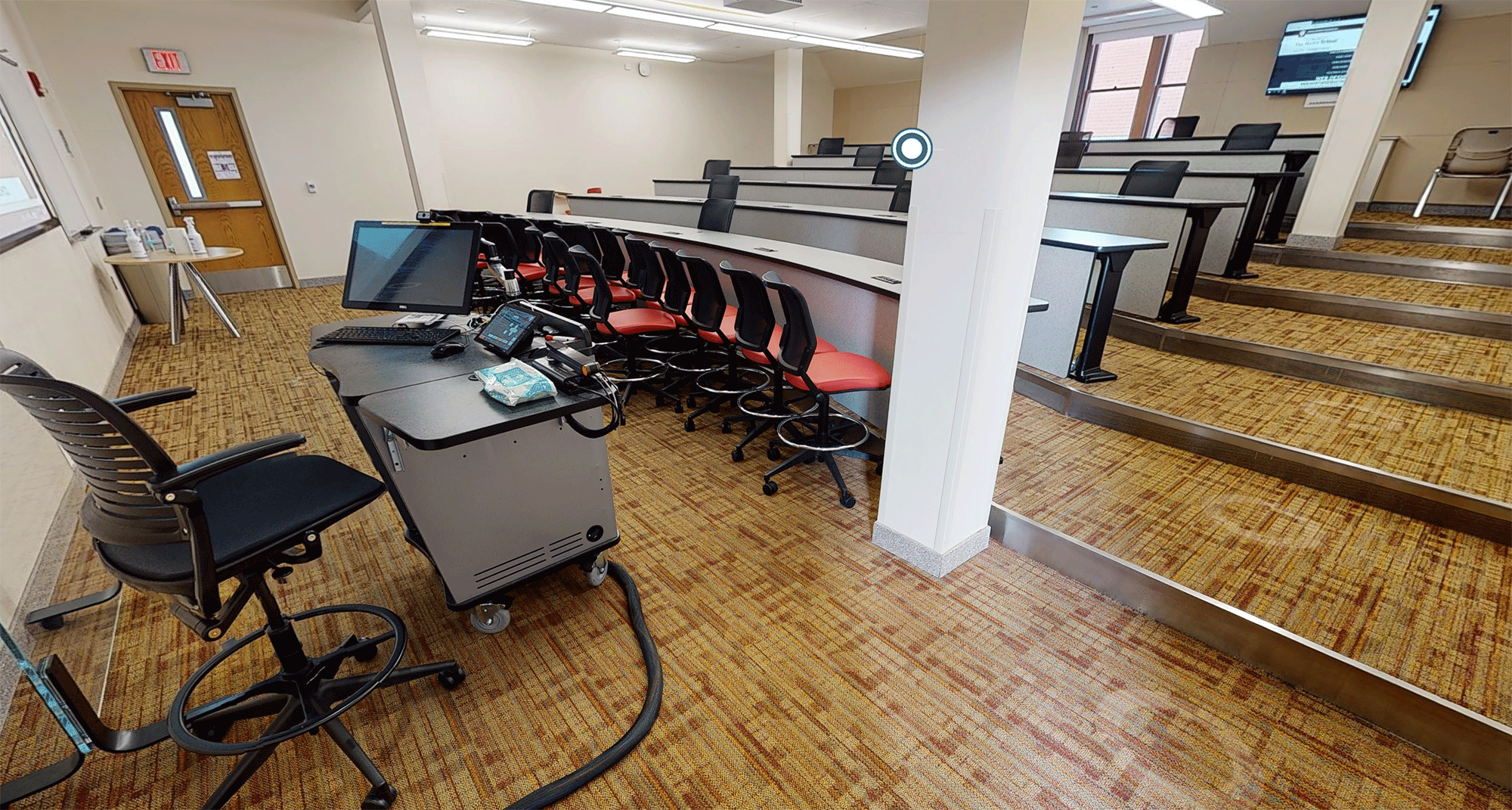 Rooftop deck